Viewing your iPhone messages in TouchCopy
To view SMS, MMS, iMessages and WhatsApp conversations on your iOS device, follow the steps below.
Launch TouchCopy and connect your iPhone.
Click on the "Messages" tab in TouchCopy.
TouchCopy displays a list of contacts with whom you've had conversations.
Click a contact to view your messages with them!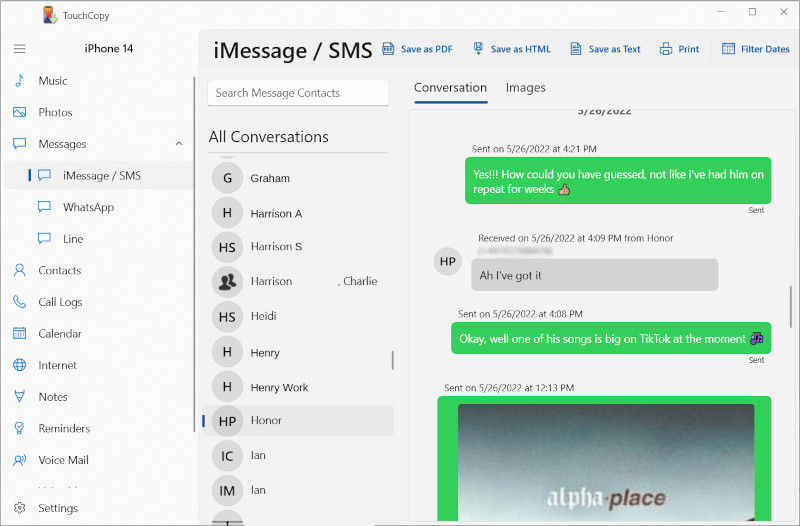 Clicking on the contact in the list will display your conversation in the preview window to the right. This shows all of your messages sent and received in that conversation as well as other important data:
Texts sent and received.
Attached media (emojis, photos, videos, GIFS, etc.).
Contact details: name, image (optional) and number (optional).
Times and dates on which the messages were sent/received.
Your WhatsApp messaging contacts and conversations are displayed under your SMS conversations, please scroll down in TouchCopy until you get to your WhatsApp conversations as shown in the screenshot above.
Group Messages - TouchCopy even treats and organizes group messages, so they retain that format. Your group messages are displayed and copied by TouchCopy as they are displayed on your iPhone.