What TouchCopy can do with your Internet History
Please be advised that the viewing and copying of Safari History is currently not available in the Mac version of TouchCopy.
TouchCopy lets you browse through your iOS device's Internet History, and allows you to save these pages as links or to open them in your preferred browser. You can export your internet history from the Safari app on your device using TouchCopy, as well as save your iPhone Bookmarks.
To view the Internet data stored on your iOS device, click the Internet section in TouchCopy.
Quick Guide: Export Your Internet History
Step 1: Download and install TouchCopy.
Step 2: Run TouchCopy and connect your iOS device.
Step 3: Click on the Internet section in TouchCopy.
Step 3: Choose the History tab.
Step 4: Open the Safari History folder and select the history you would like to save.
Step 5: Select a format in which to copy your history to your specified location on your computer.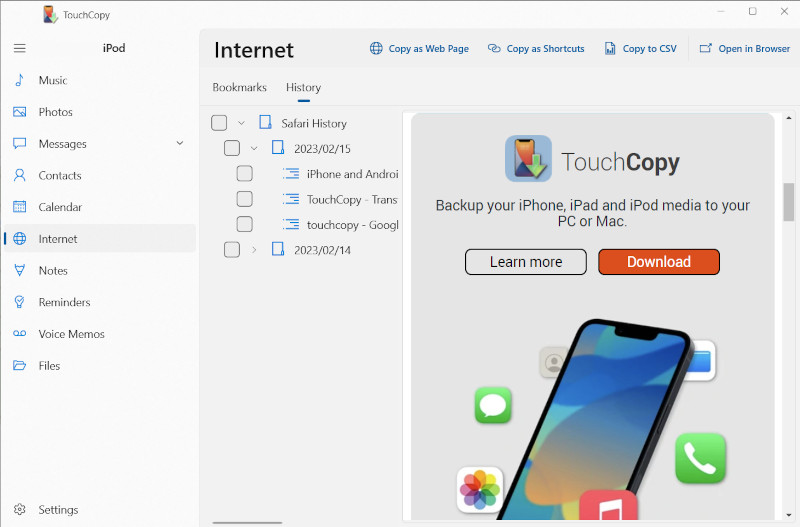 Detailed Descriptions of the steps can be found below.