How to print iPhone messages
Follow these steps...
Step 1: Download, install and activate TouchCopy16.
Step 2: Run TouchCopy 16 and connect your iPhone.
Step 3: On the "Messages" tab, select the messages you'd like to print.
Step 4: Press "Print" and your standard print settings will appear. Once happy, press "Print".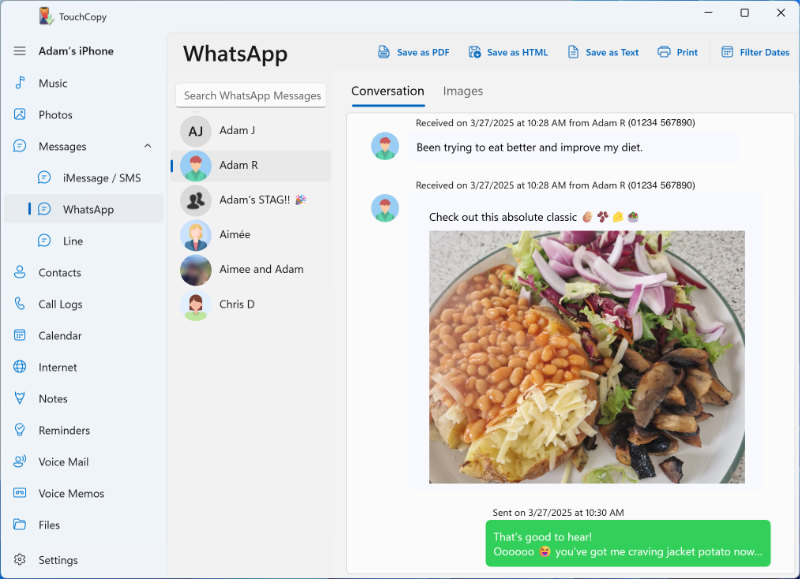 Detailed Descriptions of the steps can be found below.