How to transfer iPhone Music and Playlists to your library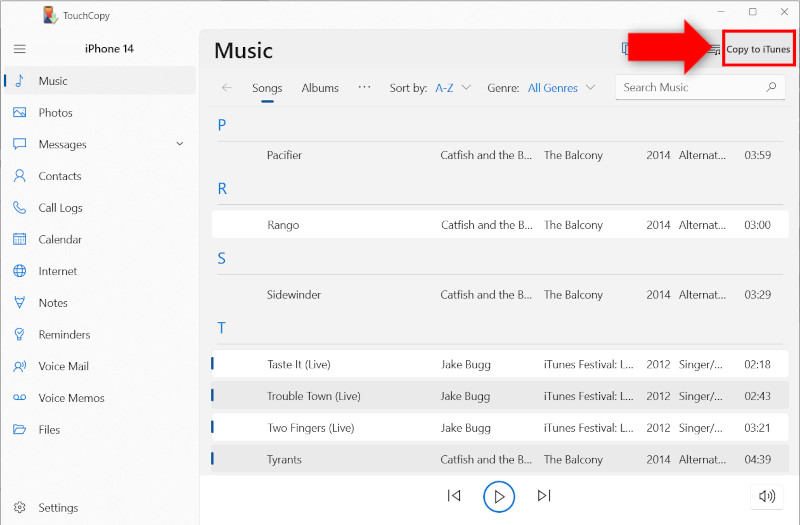 TouchCopy can copy iPod, iPhone and iPad songs in any format that your device is capable of playing, including MP3, AAC, WAV, WMV, MP4 etc. TouchCopy does not perform any file conversion on your tracks.
How to Transfer Music from iPhone to iTunes/Music app -
Step 1: Download and install TouchCopy.
Step 2: Launch TouchCopy and connect your iPhone, iPod, or iPad with a USB cable.
Step 3: Click on Music in TouchCopy and select the songs you wish to copy.
Step 4: Hit "Copy to iTunes" (PC) or "Copy to Music" (Mac).
TouchCopy will not duplicate any tracks which are already present in your iTunes/Music library.
TouchCopy can perform a comparison between the content on your iPod or iOS device and the content in your iTunes/Music library. To access this, click the "iTunes" header (PC), or the "Not in Music App" report (Mac) in the Music section of TouchCopy, and see a list of tracks that have not yet been copied to your library. When viewing this list, simply hit the copy button to copy all tracks in the list to your iTunes/Music library on your computer. This is a great way to combine all your music across your devices into a single library.