How to back up your Notes
Quick Guide:
Step 1: Download, install and activate TouchCopy.
Step 2: Run TouchCopy and connect your iOS device with your USB cable.
Step 3: Click the Notes feature and TouchCopy will show all the notes stored on your device.
Step 4: Select the Notes you wish to copy.
Step 5: Choose a format to save your notes as (PDF, HTML or TXT) and select a location on your computer to save to.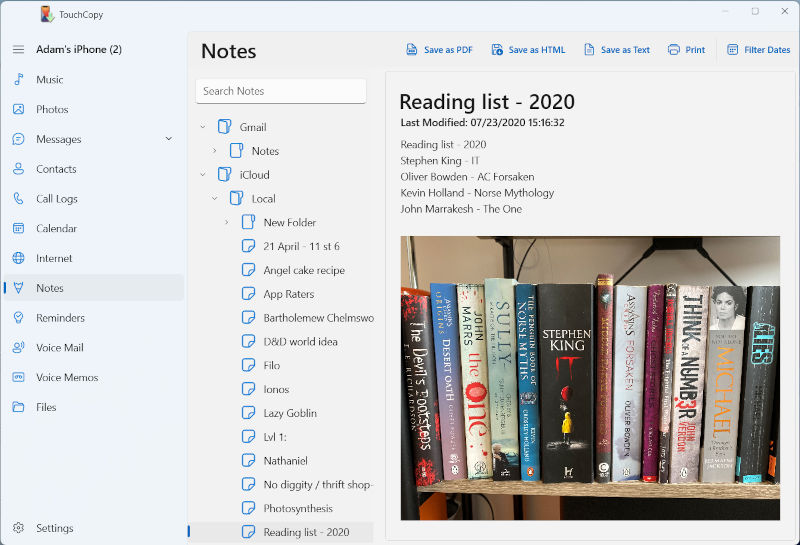 Detailed Descriptions of the steps can be found below.