How to print your iPhone's Call Logs
Quick Guide:
Step 1: Download, install and activate TouchCopy16.
Step 2: Run TouchCopy 16 and connect your iPhone.
Step 3: Choose the Call Logs tab.
Step 4: Hit 'Print'.
Step 5: Confirm your printer settings, and print!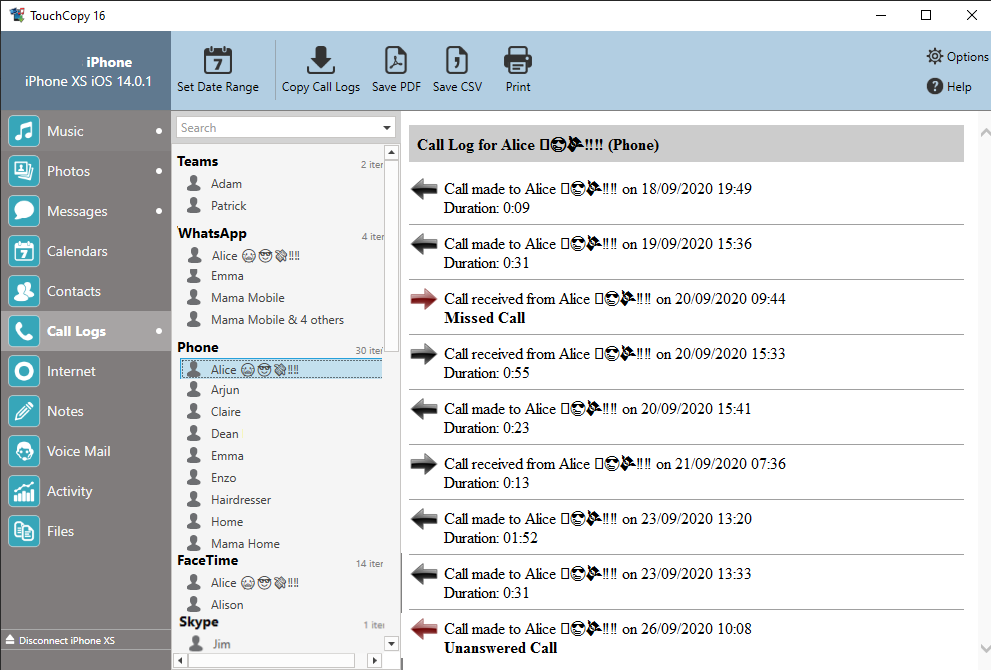 Detailed Descriptions of the steps can be found below.