How to play music using TouchCopy
Quick Guide:
Step 1: Download and install TouchCopy.
Step 2: Run TouchCopy and connect your iPhone, iPod, or iPad.
Step 3: Select some music.
Step 4: Press the "Play" button in the control bar at the top of TouchCopy to play your selected music in order.
Step 5: Press the "Pause" to stop the playback, or "Next" to skip the current track.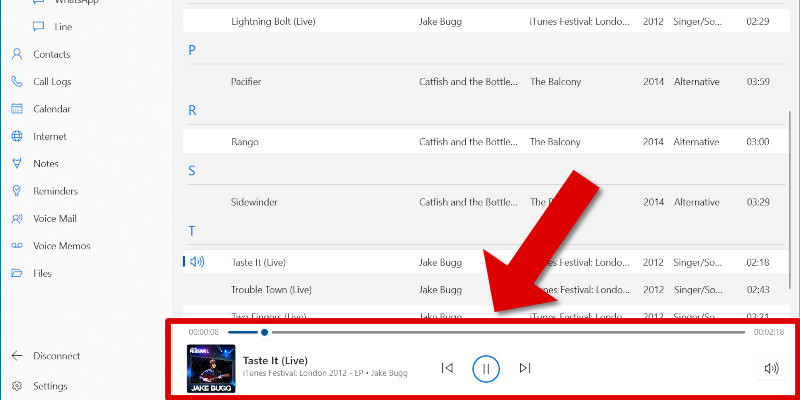 Note that this feature is available without restrictions in the TouchCopy free trial as well as the full software version. Detailed info on this feature can be found below.