How to play music using TouchCopy
Quick Guide:
Step 1: Download, install and activate TouchCopy16.
Step 2: Run TouchCopy 16 and connect your iPhone, iPod, or iPad.
Step 3: Select some music.
Step 4: Press the "Play" button in the control bar at the top of TouchCopy to play your selected music in order.
Step 5: Press the "Pause" to stop the playback, or "Next" to skip the current track.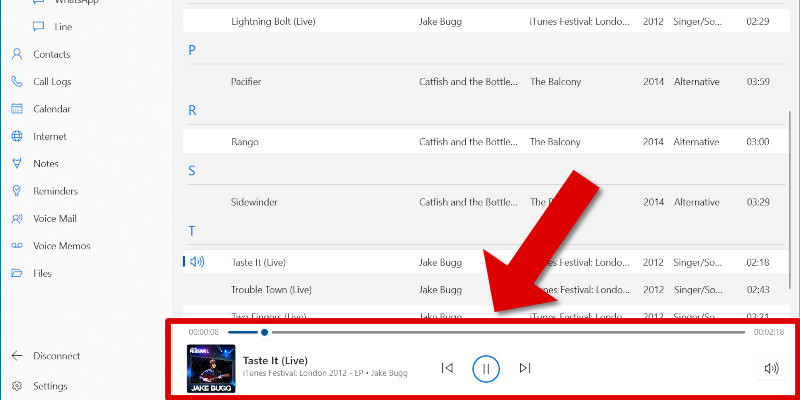 Detailed Descriptions of the steps can be found below.