How to back up your iPhone, iPod or iPad Calendars
Quick Guide:
Step 1: Download and install TouchCopy.
Step 2: Run TouchCopy and connect your iPhone, iPod or iPad with a USB cable.
Step 3: Open the Calendars section and choose the calendars you wish to save.
Step 4: Click the "Save as iCal" (PC) or "Copy to Mac" button in the toolbar at the top of TouchCopy.
Step 5: Select where on your computer you would like to copy your calendar to and continue.
TouchCopy will transfer your selected calendars to your computer as iCal files. You can then import these to your usual calendar manager.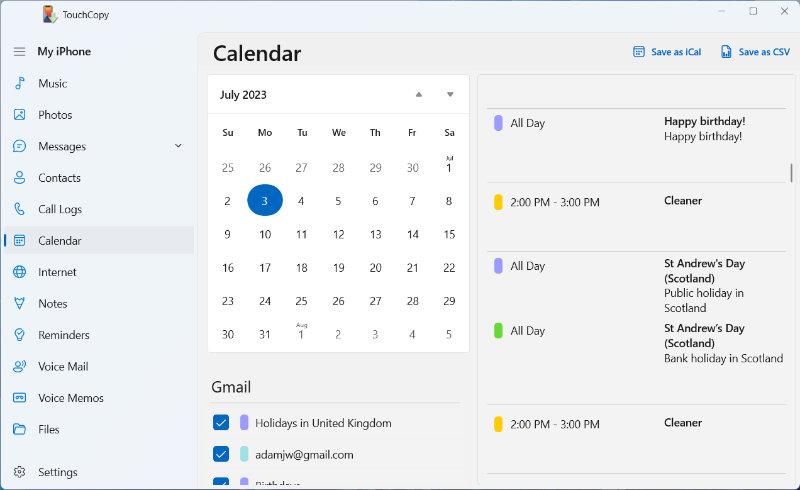 Detailed Descriptions of the steps can be found below.