How to transfer files to your iPhone, iPod, or iPad
Quick Guide:
Step 1: Download, install and activate TouchCopy16.
Step 2: Run TouchCopy 16 and connect your Apple device.
Step 3: Chose the Files Tab
Step 4: Chose the location you want to add files to, or create a new folder for them using "Create Folder".
Step 5: Click "Add file", select the file/files you wish to transfer, then continue.
The file will now be copied to your device!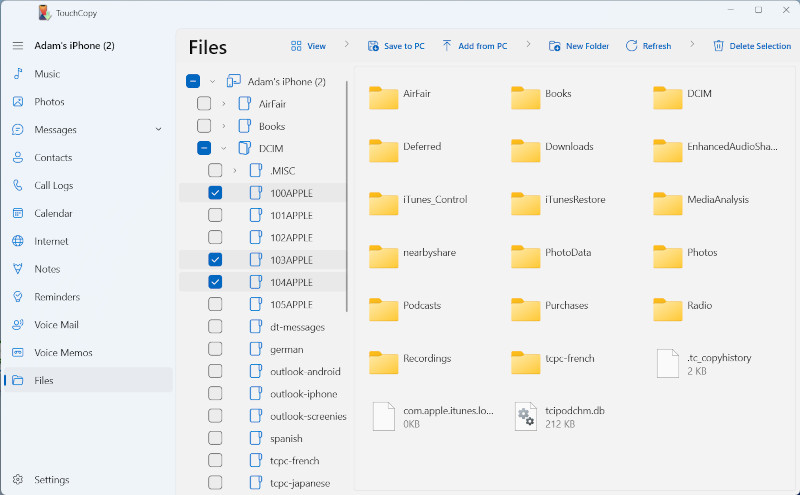 Detailed Descriptions of the steps can be found below.