Summary
Let's see how we can transfer files from computer to Android phone...
Download Droid Transfer and connect your Android device (Set up Droid Transfer)
Open the "Files" tab from the feature list.
Choose a location in the directory (e.g. 'sdcard').
Click "Add File".
Select the file you would like to add, and click "Open"!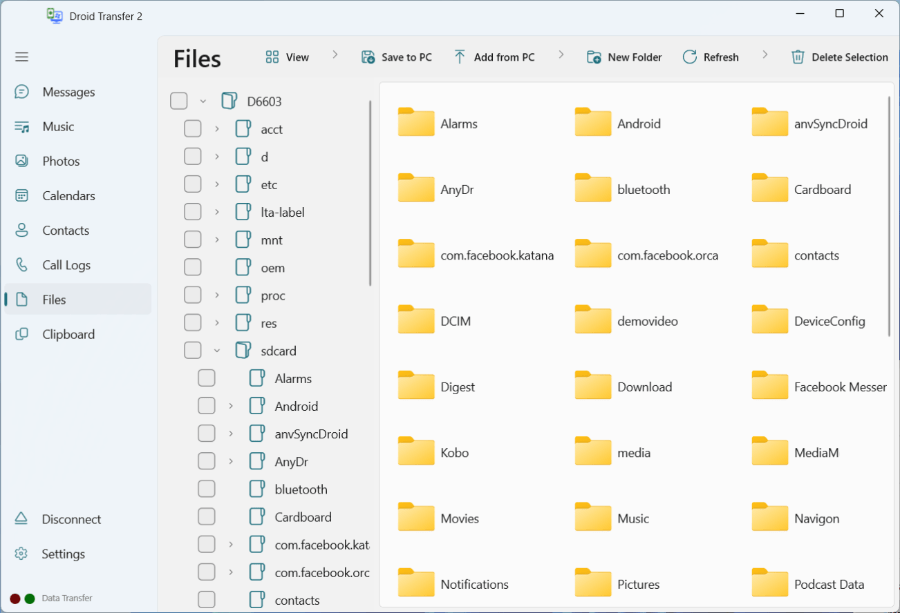 Copy files from Android to PC
Backing up your Android files to your computer is easy. Simply select files and/or folders from the directory in the "Files" tab, and click "Copy to PC". Choose a save location on the computer, and confirm the save!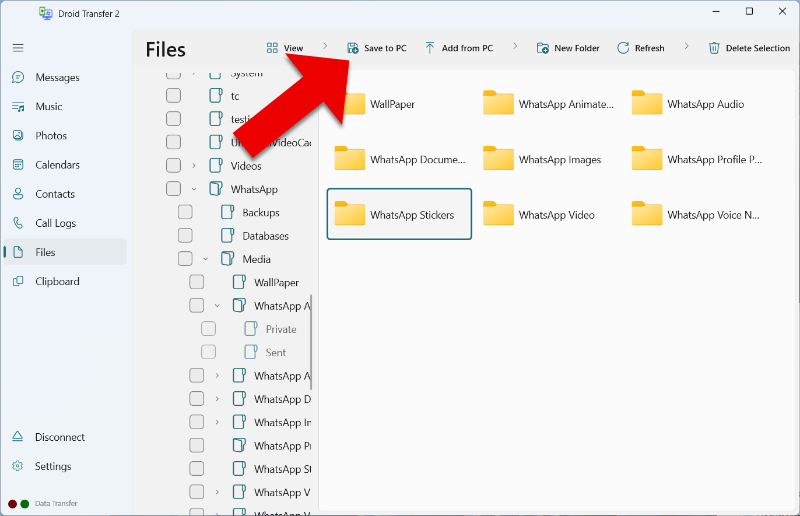 Transfer files from PC to Android
Droid Transfer also allows you to add folders/files from your computer to your Android device. To do this, select a location in the Android directory in Droid Transfer, then click "Add File". Choose the file that you would like to copy to your Android device, and confirm the copy!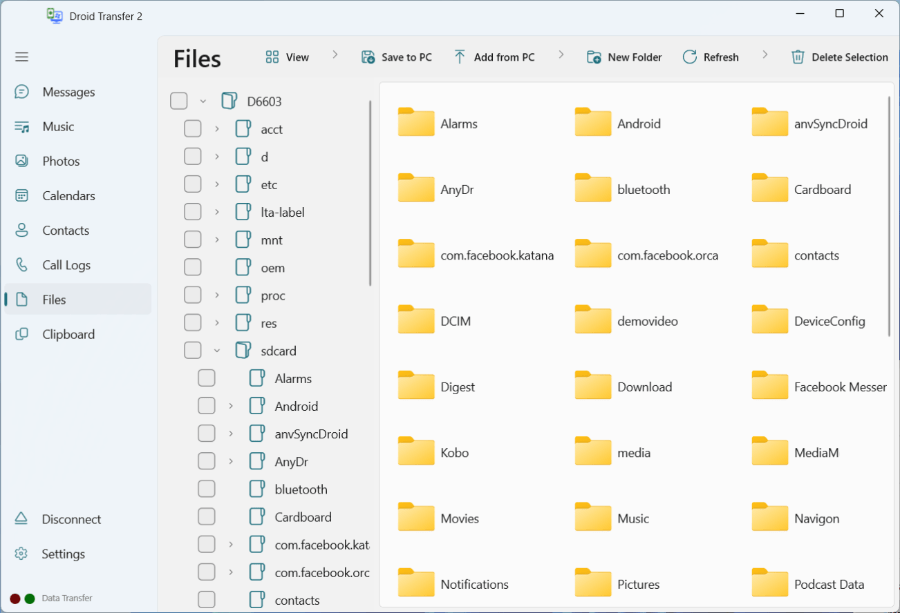 Manage and delete files on Android phone
In addition to sharing files between PC and Android, Droid Transfer also allows you to manage and delete files on your Android device. Please be advised that some Android system folders do not allow any editing.

Navigate through the directory by double-clicking folders to view their contents.
Create new folders.
Delete folders and files.