Summary
Let's see how to transfer photos from PC to Android...
Download Droid Transfer and connect your Android device (Set up Droid Transfer)
Open the "Photos" tab from the feature list.
Click "Add Photos".
Choose photos to add to your Android from your PC.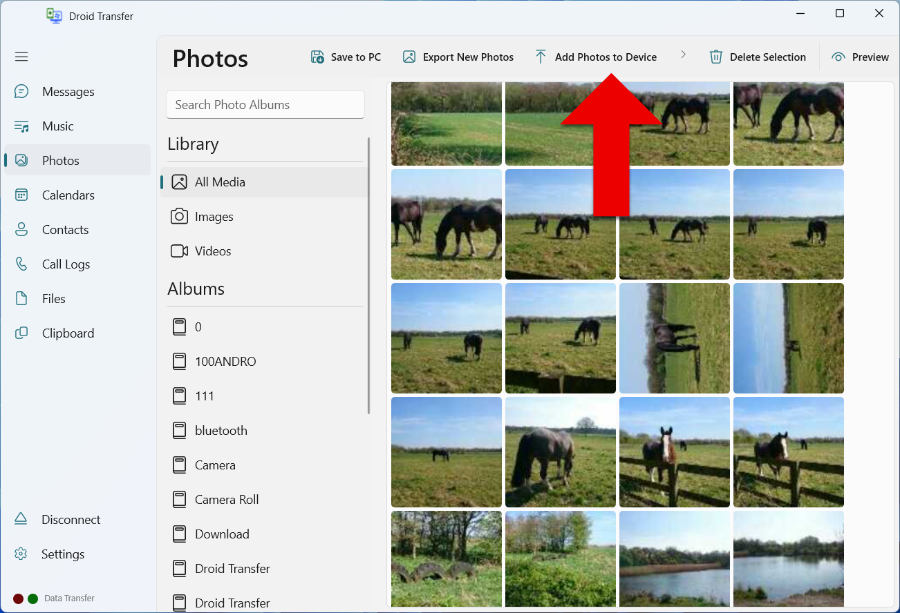 Detailed Information
Adding photos from your PC or laptop to your Android is easy with Droid Transfer.
Firstly, connect your Android device to Droid Transfer on your PC.
Next, open the "Photos" section in Droid Transfer to display the photos stored on your Android device.
Click "Add Photos" in the Droid Transfer toolbar. Now you'll get the option to either "Add Folder" or "Add Files". Adding a folder will add all photos in a folder to your Android. Adding files will add individual files that you select to our Android.

Completing your selection will start the copy process from your computer to your Android!