iBackup Extractor - iTunes and iPhone Backup Extractor
iBackup Extractor finds all iPhone, iPod Touch and iPad backups on your computer and lets you recover your files with ease.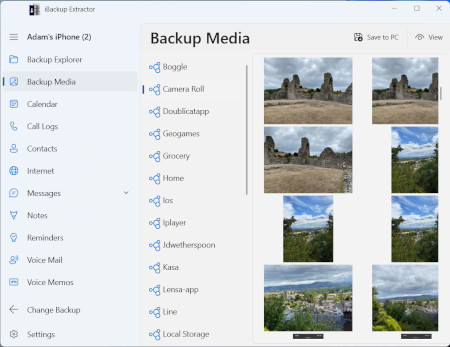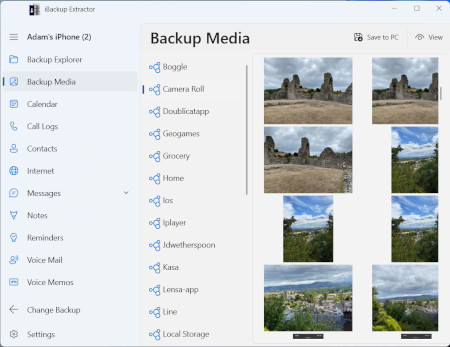 iTunes creates a backup of your iOS device data when you sync your device with iTunes on your computer. Alternatively, you can manually tell iTunes to create a backup of your device. These backups are used for keeping your data safe in case anything should happen to the device - you can restore the backup to your iPhone or another iPhone. The problem is that these backups are not human-readable, and you can't get into them to extract data, such as photos or messages out.
With iBackup Extractor, you can view the content of these backups and copy individual items from the backup to your computer.
Use iBackup Extractor to view the backup of your Contacts, Calendars, Photos, Internet browsing history, Call logs, Notes, SMS, iMessages, Voice Mails and more. Simply choose the type of file you wish to extract in iBackup Extractor and click on "Copy".
For those of you who wish to browse your iPhone backups to see what information was saved by iTunes, iBackup Extractor offers and easy to use iPhone Backup Explorer.