Access and explore the files in an iOS device backup
iBackup Extractor is an iPhone backup explorer that allows you to browse your iPhone, iPod Touch and iPad backups. To view the backed up files and folders in your iOS device backup click on the "Backup Explorer" icon in the categories list.
In this tab, you can navigate through folders and files in your iPhone backup as you would through files and folders on your computer. The demo version of iBackup Extractor can extract 20 items from your iPhone, iPod Touch or iPad backup completely free of charge, so why not try it out?
Read on to find out how you can extract files from the backup and save them to your computer...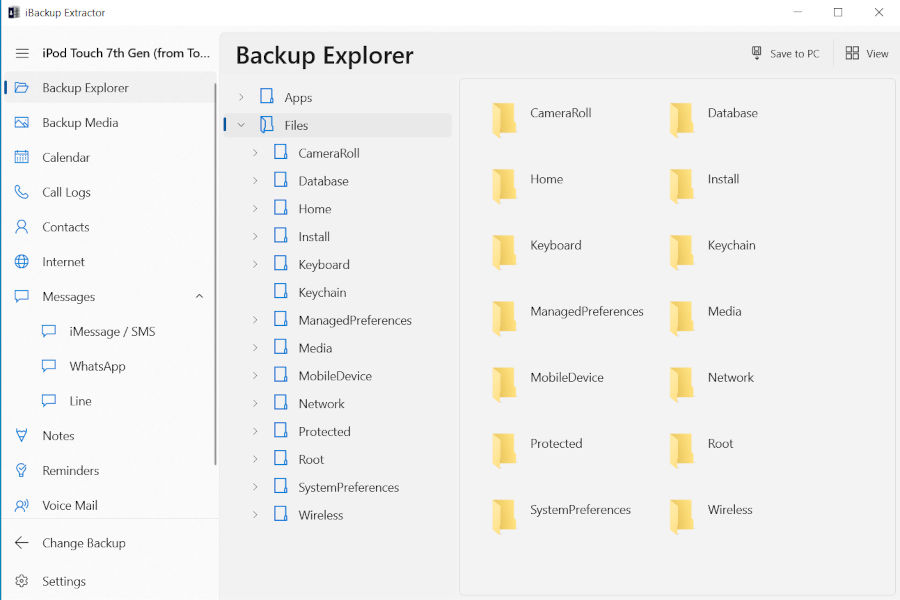 Download iBackup Extractor Now