Save bookmarks from iPhone to your computer
Quick Guide:
Step 1: Download and install TouchCopy.
Step 2: Launch TouchCopy and connect your iPhone using your USB cable.
Step 3: Click the Internet section.
Step 3: Choose the Bookmarks tab.
Step 4: Select the bookmarks you'd like to save.
Step 5: Click "Save Shortcut" to save as .url files, or "Save to CSV" to save as a spreadsheet in your specified location.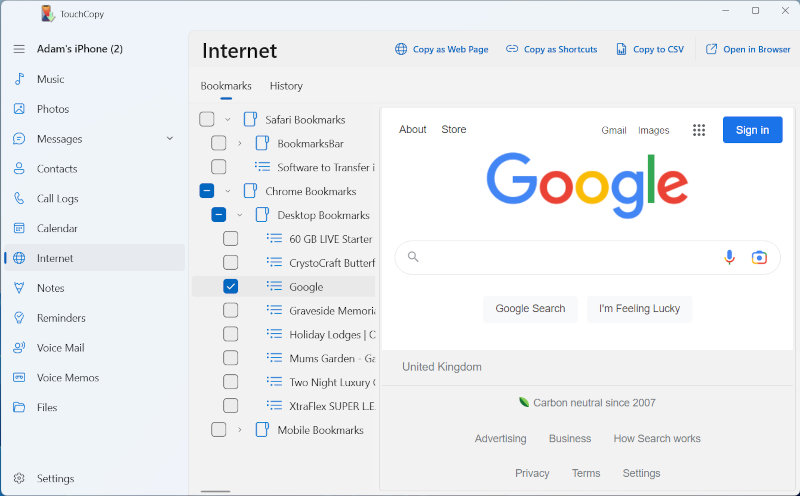 Detailed Descriptions of the steps can be found below.