How to transfer photos from your iPhone, iPod, or iPad
Quick Guide
Step 1: Download, install and activate TouchCopy16.
Step 2: Run TouchCopy 16 and connect your Apple device.
Step 3: On the "Photos" tab, select the photos and videos you'd like to save.
Step 4: Press "Copy to PC" or "Copy to Mac" depending if you're on PC or Mac, and select a location on your PC or Mac for your media to be stored in.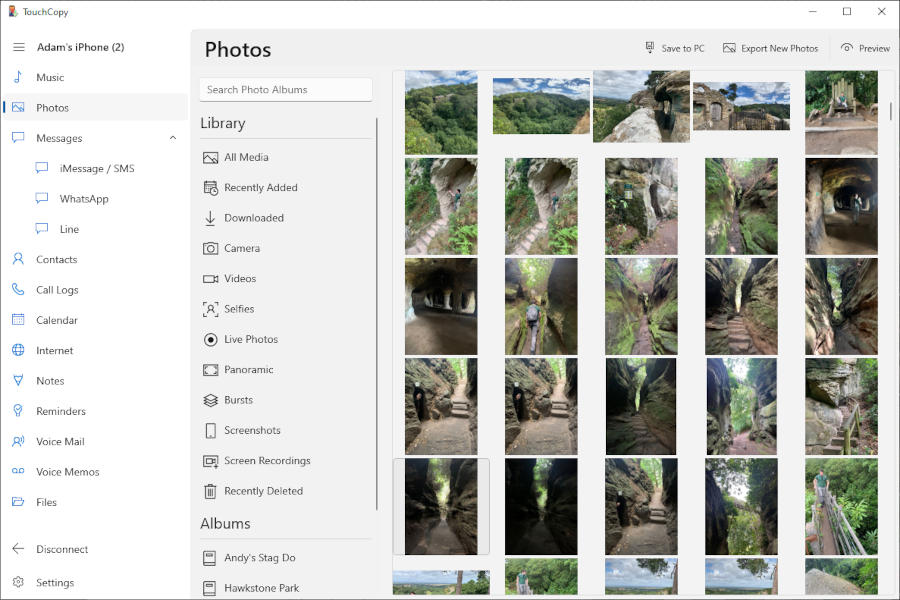 Transfer Photos from iPhone to PC or Mac - Select an Album, Event or selection of photos and then transfer them to your computer hard drive by clicking "Copy to PC / Copy to Mac" button in the TouchCopy photos tool bar.
TouchCopy will copy the selected photos to your save location specified in TouchCopy options. The photos will be transferred into a sub-folder called "Photos".
If you need to make regular backups of your photos to your computer, we recommend using the "Export Photos" feature instead.