TouchCopy allows you to transfer reminders from your iPod, iPhone and iPad to your computer. This can be handy if you want to share a reminder or a group of reminders with a friend, or if you just want to keep a copy of all of your reminders safe on your computer. TouchCopy can access and transfer reminders from all iOS devices running iOS 8 - iOS 12.
With TouchCopy, you can save your iPhone reminders as HTML, PDF or Text formats, or even print them off!
Please note that Reminders currently are not supported in the Mac version of TouchCopy.
Follow these steps to copy reminders from your iPhone, iPod or iPad to your computer...
Run TouchCopy and connect your iPhone, iPod Touch or iPad.
On the "Reminders" tab in TouchCopy, select the reminders group that you'd like to save.
Finally, click "Copy to PC" to transfer the reminders to your computer.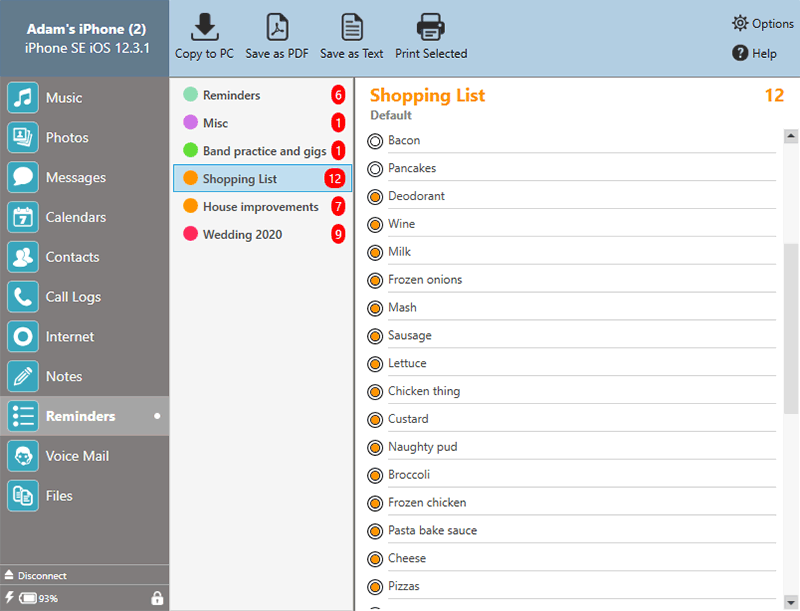 Detailed Descriptions of the steps can be found below.