Downloading TouchCopy (64 Bit) for Windows PC.
- Download size: 125.21 MB
- File name: TouchCopy.msix
Your download should start automatically.
If your download does not automatically start, click here.
Also Available from the Microsoft App Store...
How to Install TouchCopy.
1. Depending on the browser you are using; the progress of your download should be visible in your browser. For example on Chrome...

2. Once the download is complete, click the downloaded file to start the TouchCopy installer.

3. Alternatively, you can start the TouchCopy installer by double-clicking the downloaded installer package. Depending on your web browser, the installer will either have been downloaded to your Desktop or your Downloads folder. Double-click on the TouchCopy installer to start installation.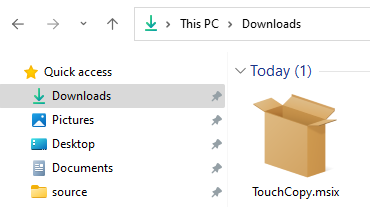 4. Work through the on screen prompts of the installer by clicking "Install".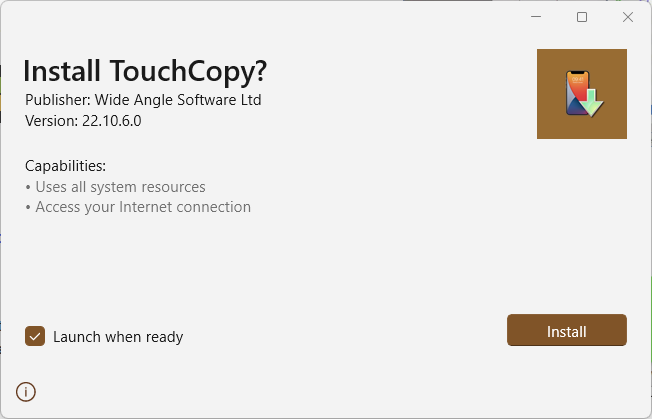 5. TouchCopy will install on your PC, once finished - it should run Automatically.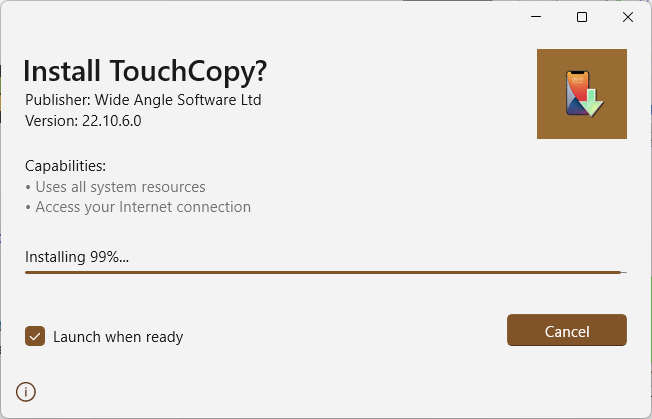 6. You can also launch TouchCopy from the Windows start menu or by searching "TouchCopy"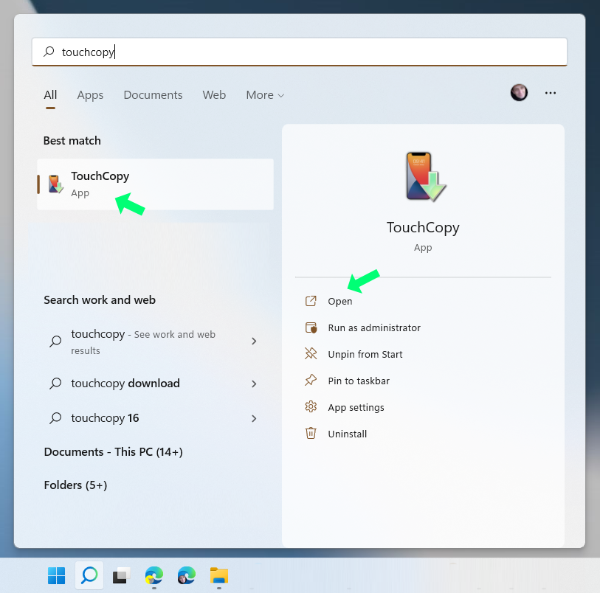 How to Uninstall TouchCopy.
1. To completely uninstall TouchCopy from your PC, click the Windows icon in the bottom-left corner of your screen and click the Settings (gear) icon.
2. Next, select "Apps" and ensure you are viewing "Apps & Features".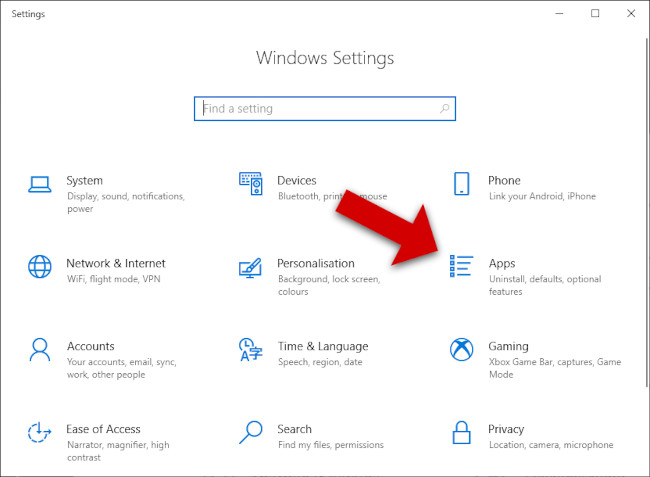 3. Find TouchCopy in the list of apps (you can search for it using the search box).
4. Uninstall
Windows 10: Select TouchCopy and click Uninstall.
Windows 11: Click the menu icon (3 dots) next to TouchCopy, and click Uninstall.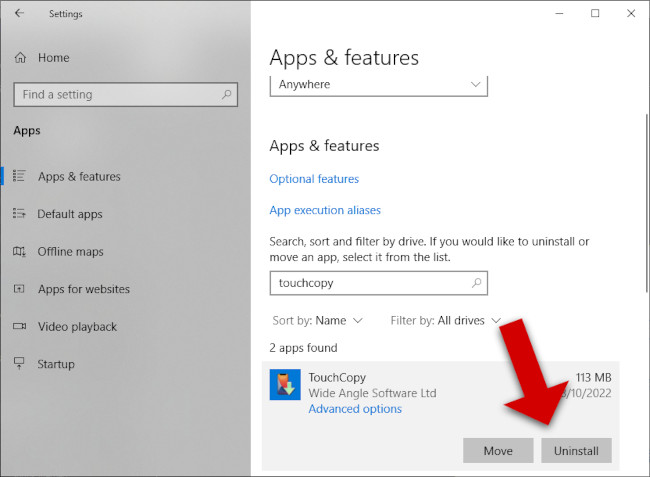 Thank you for trying TouchCopy.
Free Download Limitations
With the free demo of TouchCopy, you can access all your iPhone, iPad and iPod content on your computer.
You can even copy a limited amount of content under the free demo! Check out our list of full demo limitations.
All limitations are removed in the registered version of TouchCopy.
Fully registered software will run indefinitely and can be used with an unlimited number of iPods, iPhones and iPads. TouchCopy is fully registered when it has been activated with a purchased activation code.
Buy TouchCopy Now