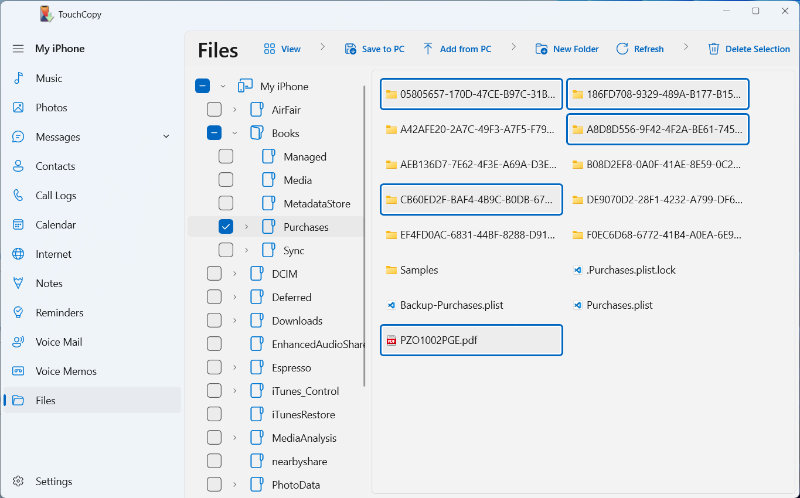 If you have the Books app installed on your iPhone, iPad or iPod, you can use TouchCopy to access and copy them to your computer.
No matter whether your iBooks are in PDF or EPUB format, you can copy them with TouchCopy.
Exported PDF books can be read in your computer's PDF viewing software. Exported EPUB books can be viewed in the Books app on a Mac but may need a third party EPUB viewer to be installed on a Windows PC.