Transferring your iPhone contacts to your New iPhone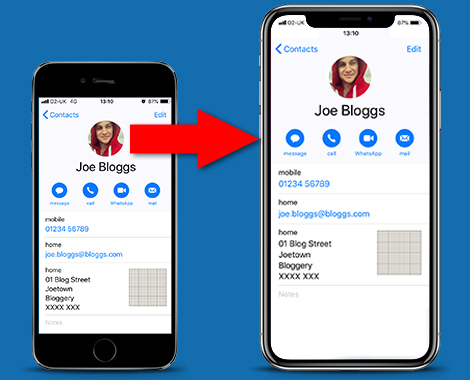 If you have a new iPhone that you wish to transfer your contacts to, first save your contacts from your old iPhone as vCards using TouchCopy, then you use your email or your address book program, such as Outlook, to import these vCards. You can then use iTunes to sync Contacts you imported to your address book program to your new iPhone.
Note that iCloud needs to be disabled for iTunes contact syncing to work. From your new iPhone, go to "Settings" > "iCloud" and choose "Sign Out" of iCloud at the bottom. Connect your new iPhone to your computer, open iTunes and click on your device icon. Click on the Info tab in iTunes and check "Sync Contacts", choose your address book program and click on the "Sync" button.
Please see the TouchCopy User Guide for more detailed information on how to save iPhone contacts.
TouchCopy is a free trial download which is compatible with all iPod, iPhone and iPad models and does not perform any jailbreaking or modification of your device.