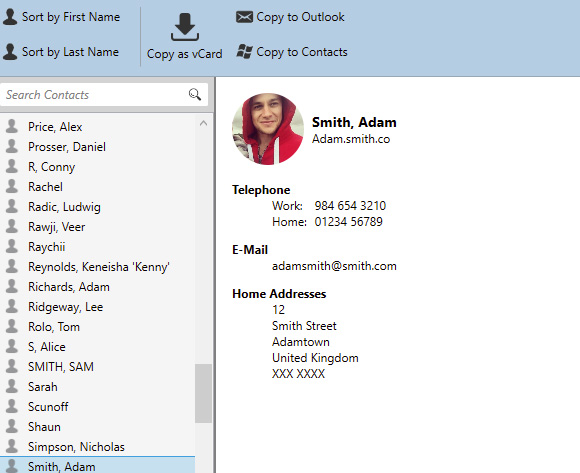 Backup iPhone Contacts
As well as copying music and video from your iPod, iPhone or iPad, TouchCopy also allows you to backup Contacts, Calendars, Notes and much more from your device to your PC or Mac!
If you're getting a new iPhone, and wish to transfer your contacts to it, or if you simply wish to update Outlook with your iPhone contacts, TouchCopy can help. The software allows you to save your contacts from your iPod or iOS device to your PC or Mac as vCards and easily import to your address book or email program from there. On the PC you can also copy contacts directly to your Windows Contacts or Microsoft Outlook.