Transferring your iPhone contacts to your New iPhone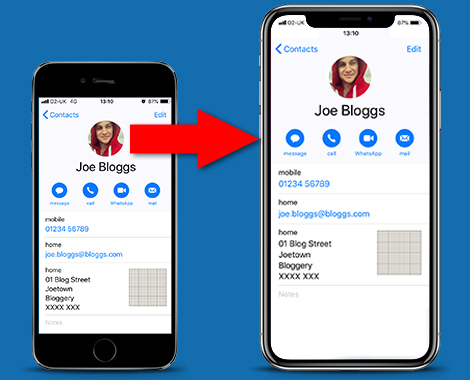 If you have a new iPhone that you wish to transfer your contacts to, first save your contacts from your old iPhone as vCards using TouchCopy, then you use your email or your address book program, such as Outlook, to import these vCards. You can then use iTunes to sync Contacts you imported to your address book program to your new iPhone.
Please see the TouchCopy User Guide for more detailed information on how to transfer contacts from iPhone to iPhone.
Alternatively, if you don't wish to use Outlook and iTunes, you can transfer contacts directly between iPhones, Android phones and PC using the powerful new PC software Contact Transfer.