How do I transfer music from old iPod or iOS device to my new iPod or iPhone?





Average:

3.77

(

60

Votes).
Summary
To transfer music from your old iPod to your new iPod or iOS device, follow these steps...
Download and install TouchCopy.
Connect your old iPod, iPhone or iPad to your computer via the USB cable.
Click "Backup" and then select to "Backup Content into iTunes".
Using iTunes, sync your updated iTunes library to your new iPod or iOS device.
You can download the free demo of TouchCopy below, allowing you to transfer up to 100 tracks, FREE!
Download TouchCopy Now
Detailed Steps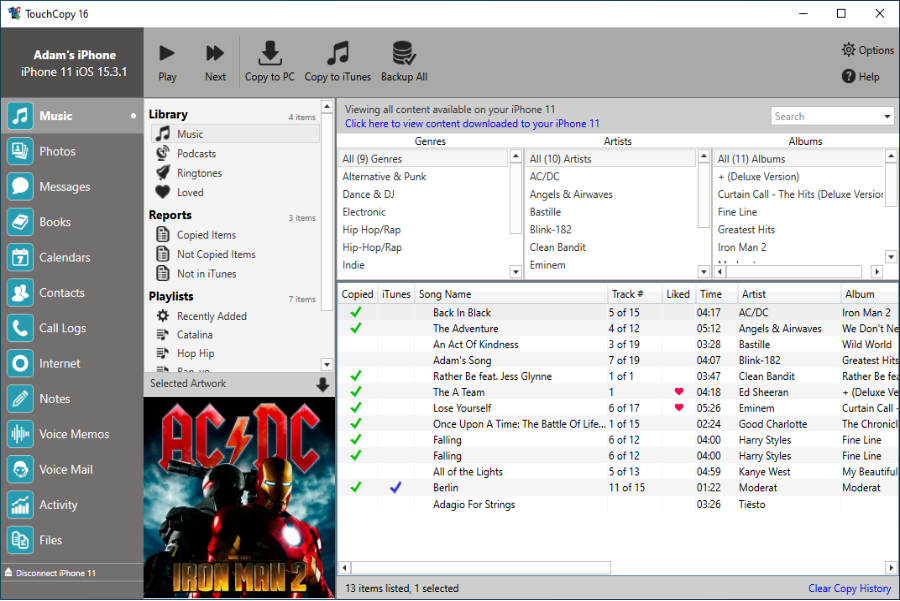 To transfer music from iPod to iPod, first use TouchCopy to copy music, videos and other content from your old iPod, iPad or iPhone into iTunes. The screenshot below shows how TouchCopy displays music on the device you're trying to transfer it from...
From here, you can either use:
Backup All: Copy all Music, Video, TV Shows, Podcasts and Playlists from your device to iTunes.
Copy to iTunes: Transfer all of your Music from your device to iTunes
When you are satisfied that all your media is safely in iTunes, use iTunes itself to sync all that content with your new iPod/iPhone. This will load your new device with the content of your old device and let you add any new iTunes downloaded content to it.
For detailed steps on how to sync your updated iTunes library with your device, please check out Apple's support article.
Having troubles syncing iPod with iTunes? Please visit our support article, which will walk you through how to sync your device with iTunes safely.
Like what you see?
Buy TouchCopy Now

Publisher:
Wide Angle Software