TouchCopy is not displaying my iPhone messages, Contacts, Calendars or Notes





Average:

5

(

3

Votes).
To display your iPhone messages, follow these steps...
Ensure you're using the latest TouchCopy version.
Connect your iPhone to your computer via the USB cable.
In TouchCopy, click on the "Messages" tab.
Select the conversations you wish to save to your computer and click "Copy" in TouchCopy.
You can download the latest version of TouchCopy below:
Download TouchCopy Now
If TouchCopy is not displaying your iPhone messages, notes and calendars...
Please be advised that TouchCopy 12 will not be able to access data such as Messages or Contacts for devices updated to iOS 10. For iOS 10 compatibility, TouchCopy 16 is required.
If you followed the steps above and your messages are still not displayed or TouchCopy indicates that your iPhone contains no messages, contacts or calendars, it is possible that TouchCopy is attempting to read a corrupted backup of your iPhone data. The solution of this is to delete any iTunes backups made of your device and then try again.
Firstly, remove your old iTunes backups...
Select the Edit menu in iTunes and chose -> Preferences
Click the Devices tab
Choose the Backup you wish to remove and click on Delete Backup, as shown on the screenshot below.
Repeat the process for any other listed backups of your iPhone.
Click OK.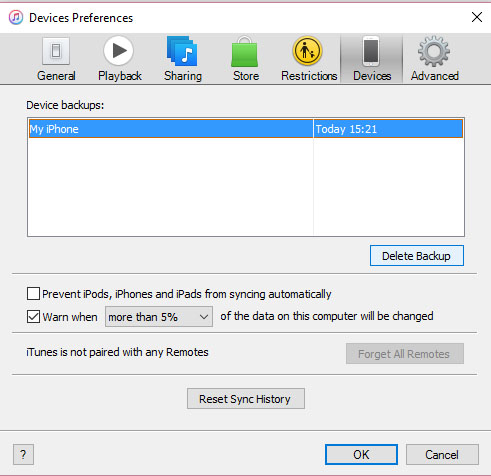 Then, create a fresh backup in iTunes
Click your device icon next to the Music dropdown in iTunes
Under the Backups section, click Back Up Now
When the backup is complete, close iTunes.
Now when you open TouchCopy, it will read from your new backup and display your messages as expected.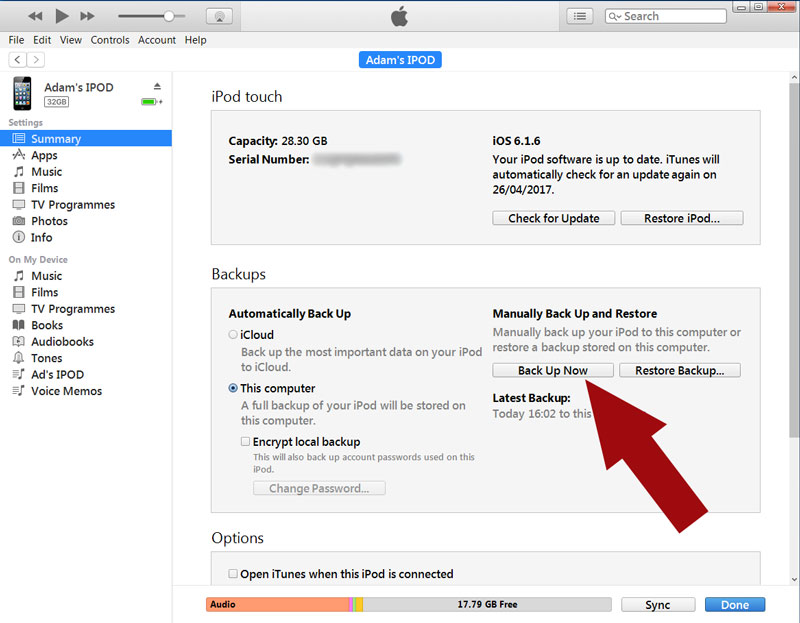 Finally, if you are using a Windows computer, it may be beneficial to run TouchCopy as administrator, ensuring it has the correct permissions to access your backup.
To do this, make sure TouchCopy is closed. Then, right click on the TouchCopy icon either on your desktop or in your programs folder. Select 'Properties' and then go to the 'Compatibility' tab. On here please select to 'Run this program as an administrator'. Once done press 'Apply' and then 'OK'. Please then re-launch TouchCopy and try again.