How to print out iPhone messages and WhatsApp conversations?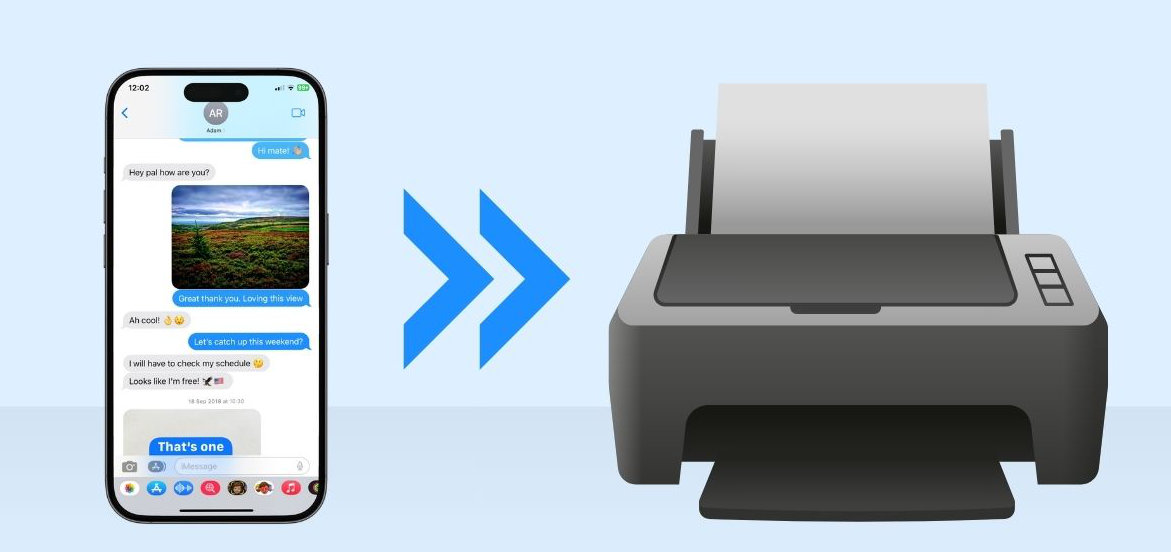 This article details how to print SMS, MMS, iMessage and WhatsApp messages on your iPhone directly from within TouchCopy. Messages printed by TouchCopy contain any images included in the message, as well as dates and times the messages were received, should you need to use this information for your reference, or for example for a court case.
For more info on can messages be used in court, see our blog post on how to print text messages on iPhone and Android.
To print messages from your iPhone, follow these steps...
Download and install TouchCopy.
Connect your iPhone to your computer via the USB cable.
In TouchCopy, click on the "Messages" tab.
Select the conversation you want to print and click "Print".
The free version of TouchCopy allows you to preview your iPhone messages and even transfer the first 5 messages in conversations without any sign-ups (view the demo limitations). The full version has no restrictions, will save and print all your messages and copy all your iPhone content.
Free TouchCopy Download For PC
Free TouchCopy Download For Mac
For a visual guide on how to print out messages using TouchCopy, check out our video below!:
Detailed Instructions on how to print out your iPhone messages
Firstly, Run TouchCopy by double clicking on the TouchCopy icon on your desktop. When the TouchCopy window opens, and you have successfully connected your device, select the "Messages" tab on the left hand side of the TouchCopy application (1).
From here you should be able to see all of the messages contained on your iOS device. (2) Select the message conversation that you wish to print by selecting the corresponding contact's name. (3) Click the print button in the TouchCopy control bar to open your printer settings.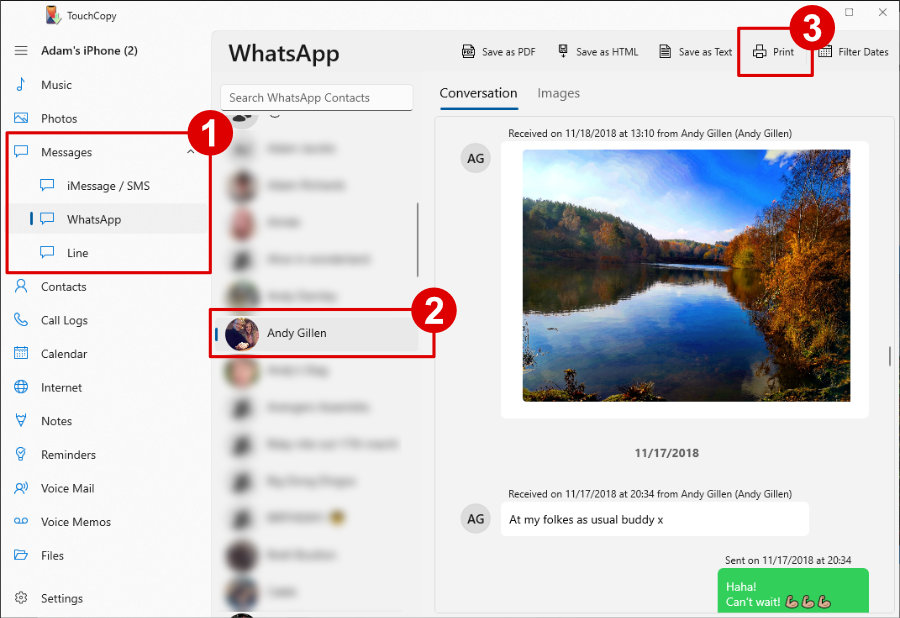 From here you can select the desired printer that you wish to use to print your messages, as well as other standard printer properties.
You can also use TouchCopy to save your iPhone messages to a PDF file, a plain text file, or a copy to a HTML file with images and videos exported to a separate folder on your computer.
< Back to TouchCopy Support

Publisher:
Wide Angle Software