How to backup your Contacts
Quick Guide:
Step 1: Download, install and activate TouchCopy16.
Step 2: Run TouchCopy 16 and connect your iPhone, iPod, or iPad.
Step 3: Chose the Contacts Tab.
Step 4: Press the appropriate button in the control bar at the top of TouchCopy for where you want to copy to.
Step 5: You can copy as vCard, or to Outlook and Windows Contacts directly.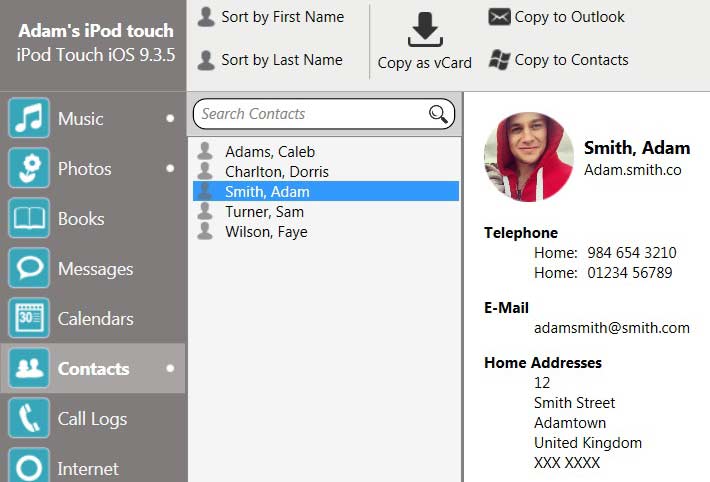 Detailed Descriptions of the steps can be found below.