Transfer iPhone Contacts to Computer
TouchCopy enables you to save your contacts from your iPod or iOS device to your PC or Mac. On the PC you can copy contacts directly to your Windows Contacts or Microsoft Outlook. The instructions below also provide details on how to transfer contacts copied by TouchCopy to another iPod, iPhone or iPad.
Quick Guide:
Step 1: Download, install and activate TouchCopy.
Step 2: Run TouchCopy and connect your iPhone, iPod, or iPad.
Step 3: Choose the Contacts Tab.
Step 4: Press the appropriate button in the control bar at the top of TouchCopy for where you want to copy to.
Step 5: You can copy as vCard, or to Outlook and Windows Contacts directly.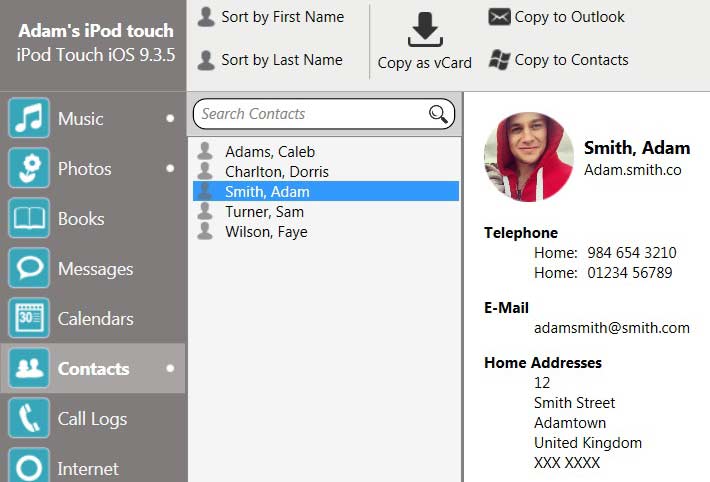 Detailed Descriptions of the steps can be found below.