How do I know that Droid Transfer is safe?





Average:

3.81

(

48

Votes).
Last Updated : | Wide Angle Software

Droid Transfer is a Windows application which works alongside Transfer Companion app on your Android device to copy messages, photos, contacts, music and other files between your Android devices and your PC. Your Android device data is accessed and transferred locally by Droid Transfer on your computer, so this data is not transmitted to Wide Angle Software or any third party.
Droid Transfer is safe to use and does not contain any viruses, adware, or spyware. The app has been extensively tested and found to be safe by Microsoft, Norton and others:
Please check the details of the Norton file insight report on the Droid Transfer download in the image below.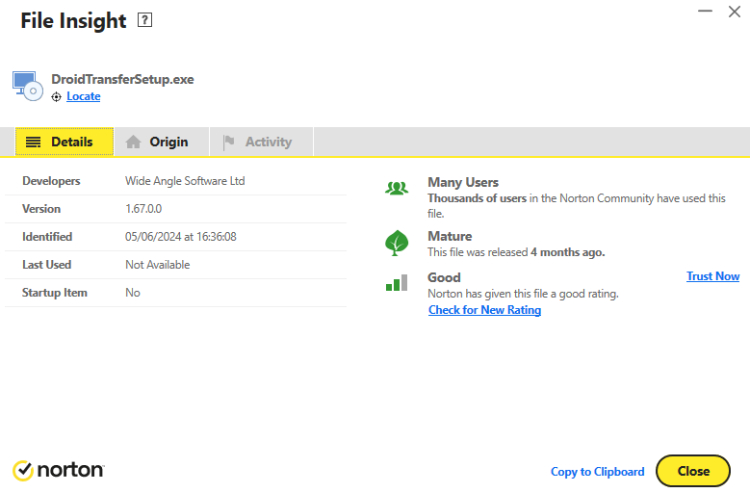 Droid Transfer's companion app for Android, Transfer Companion, has more than 1000,000 installs and more than 3000 reviews on the Google Play Store.
Free Droid Transfer Updates
We regularly release free Droid Transfer updates, to provide bug fixes and product feature enhancements. You can see the product changelog and update your software free of charge on the Droid Transfer update page.
About Wide Angle Software
Wide Angle Software, based in the UK, has over 16 years of experience creating and developing software. The programs are very popular and are used by thousands of people all over the world. The wideanglesoftware.com website is secured by a DomainSSL Certificate using 256 bit TLS Encryption.
You'll also see that our website is safe for surfing by using Google's Safe Browsing checker.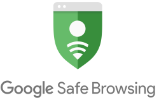 Our Promise
There are policies in place to protect you at all stages of your Wide Angle Software journey - before, during and after making a purchase.
First of these is a Privacy policy which details how your data is managed.
And the second is a Refund policy. This details a guarantee that if you are not satisfied with your purchase, you can return it within 30 days and receive your money back.
A 3rd point to mention here is that free and friendly customer support is always available for you. You can reach out and contact the team if you have any queries about Droid Transfer, or if you need any help using it.
Wide Angle Software reviews
We don't expect you to just take our word for it. Wide Angle Software has been thoroughly reviewed by its users, and external testers and organisations.
Ensuring a safe download
To download a free trial of Droid Transfer and to get more info on the free trial limitations, please visit the Droid Transfer download page below.
Download Droid Transfer Free Trial
We do not recommend that you download cracked versions of Droid Transfer as we are not responsible for their content.
< Back to Droid Transfer Support

Publisher:
Wide Angle Software