How to transfer music from iTunes to Android




Average:

4.42

(

12

Votes).
Last Updated : | Wide Angle Software
Summary
To transfer music from iTunes to your Android device, follow these steps...
Download and install Droid Transfer (link below)
Connect to your Android Device using the steps shown in our Start Guide.
Click Music in the features listed in Droid Transfer.

Open iTunes and drag and drop music from iTunes onto Droid Transfer to copy music to your Android device.
You can download the free trial of Droid Transfer below, allowing you to try out the software. The trial allows you to copy up to 50 items of music to your Android device.
Free Droid Transfer Download

Update - Sync your Android Device with iTunes using Droid Transfer
Droid Transfer now lets you sync iTunes with your Android device. Droid Transfer can detect those tracks in iTunes not present on your Android device and copy them over. Droid Transfer will also copy tracks from your Android device not currently in your iTunes library.
Detailed Steps
Run Droid Transfer on your PC and connect to your Android Device running Transfer Companion as described in our Setup Guide.
In Droid Transfer Click the Music Icon - Droid Transfer lists the music currently on your Android Device.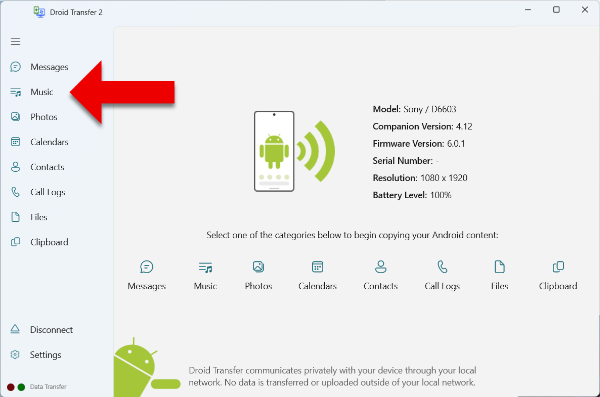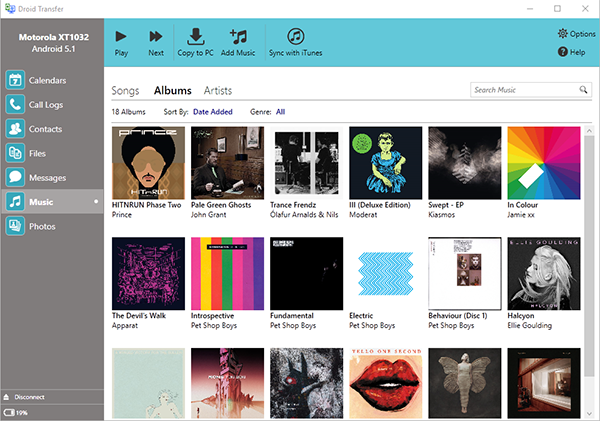 Open iTunes on your PC. From the iTunes view menu select "Only Downloaded Music"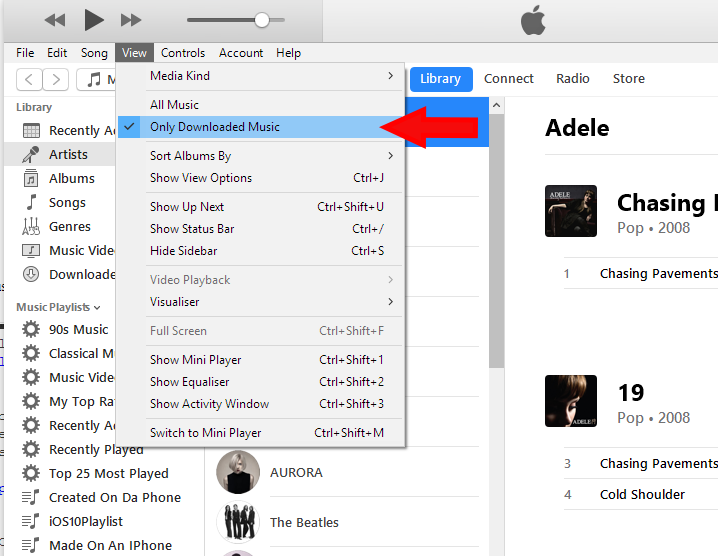 Drag and Drop music from iTunes onto the Music window in Droid Transfer.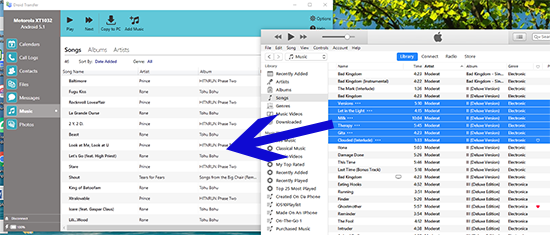 Droid Transfer will copy the music onto your Android device so you can take it with you.

The music you add will be able to be played by any Android based music player - such as Google Play Music.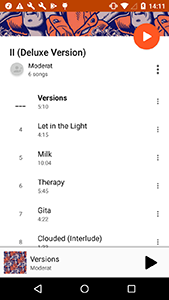 Don't forget to like & share with your friends!

Publisher:
Wide Angle Software
Back to Droid Transfer Support