How to transfer calendar from Android to iPhone





Average:

5

(

1

Vote).
Last Updated : | Wide Angle Software
Introduction
Our lives are so busy in this day and age, it is sometimes hard to keep track of where you should be from day to day. "I've got a meeting after work, and then I need to be home for 7pm for the delivery... but oh wait, the dog groomer is booked for 6pm!". It's so handy to have a digital calendar on your phone to make a note of each task to manage your time, and remind of you events which would otherwise slip your mind. Here's a guide on how to back up your device's calendar to your computer for safekeeping, or transfer it to an iPhone device!
Summary
Droid Transfer can back up your Android calendars so that you can transfer them to your iPhone. Let see how we can copy your calendars...
Download and install Droid Transfer (link below)
Download and run the free Transfer Companion App on your Android device
Connect to your Android Device using the steps shown in our Start Guide.
Click 'Calendars' in the features listed in Droid Transfer.
Click 'Copy as vCard', and select a copy location, to copy all calendars.
Import the calendars into Outlook on your PC.
Open iTunes, and connect your iPhone with a USB cable.
Click the device icon in iTunes.
Open the 'Info' tab, and check the 'Sync Calendars With' box.
In the dropdown menu next to this, ensure that 'Outlook' is selected.
Once you are happy with the sync settings, hit 'Apply'.
You can download the free trial of Droid Transfer below, allowing you to try out the software.
Free Droid Transfer Download

Detailed Steps
1. Backing up your Android Calendars
The first step in this process is to copy your calendars from your Android device to your computer.
To do this, we can use Droid Transfer. Install Droid Transfer on your computer and connect it with your Android device using our quick start guide.
Once installed, open Droid Transfer on your computer and click 'Calendars'.
Click 'Copy as vCard' to copy your calendars to your computer. You will be prompted to select a location on your computer to copy the files to. For this example, I copied to a new folder on my Desktop.
Your calendars are now backed up, so if anything should happen to your device after a system update, or damages, you can restore your calendars to your device, or another device.
2. Import the Calendars to Outlook
Next, we need to import the calendars into Outlook. Open Outlook on your PC, and click the calendars icon.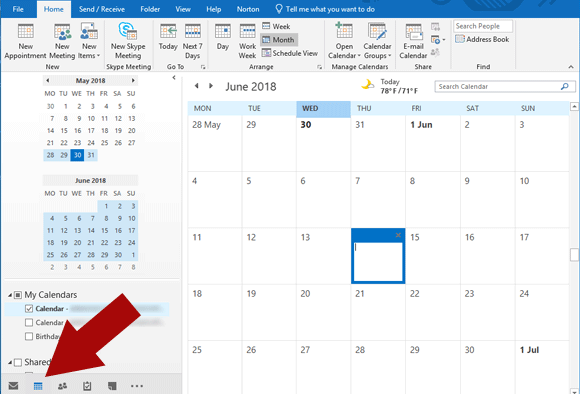 Go to File > Open & Export > Import/Export. Then, from the list of options, select 'Import and iCalendar or vCalendar file'. Click Next.
You will now be prompted to find the calendars we saved to your computer. Locate these files (make sure the file-type dropdown menu shows either 'All Files' or 'vCalendar format', else you won't be able to see the files!), select the files you want to import, then click 'Open'.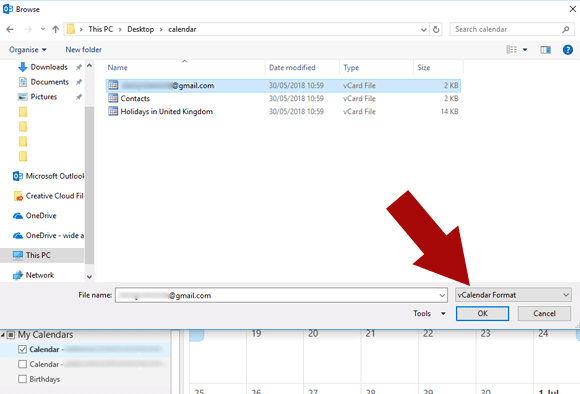 For the purposes of this guide, choose to 'Open as new' calendar when prompted.
3. Sync Android calendar with iPhone
Finally, we can transfer our saved calendar to our iPhone device. Let's open iTunes and connect the iPhone using your USB cable for this step.
When your iPhone is connected, tap the device icon in iTunes.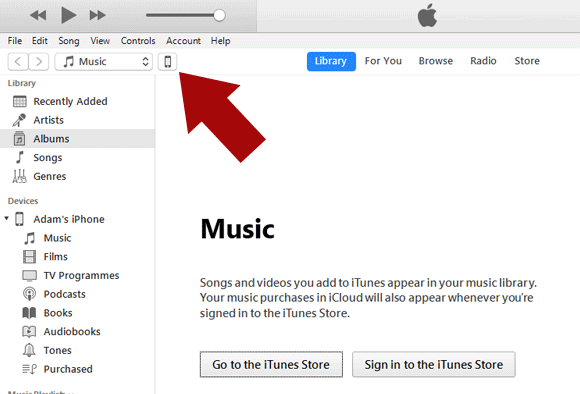 Next, to access calendars, click the 'Info' tab.
Check the box next to the 'Sync Calendars with' header. Then, using the dropdown box, ensure that 'Outlook' is selected, as this is where we saved your Android Calendar to.
Finally, to sync the calendar with your iPhone, click Apply. Your contacts will transfer to your iPhone. When the process is complete, click 'Done'!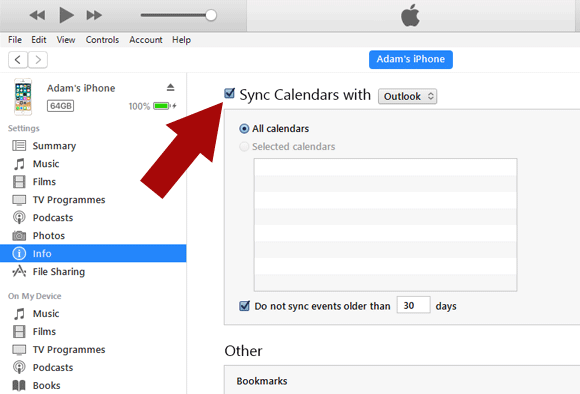 Don't forget to like & share with your friends!

Publisher:
Wide Angle Software
Back to Droid Transfer Support