Tune Sweeper failed to remove duplicate tracks from iTunes.





Average:

4

(

4

Votes).
If Tune Sweeper detects duplicates but then fails to remove the duplicate music from iTunes please check the following...
There are two things to check here:
- Ensure you have read/write permissions for the music files on your system. If the music files are read-only Tune Sweeper will not be able to remove them from your system.
You can run Tune Sweeper with additional permissions as administrator (Windows users only). To do this right click on the Tune Sweeper icon either on your desktop or in your programs folder. Select 'Properties' and then go to the 'Compatibility' tab. On here please select to 'Run this program as an administrator'. Once done press 'Apply' and then 'OK'. Please then re-launch Tune Sweeper and try again.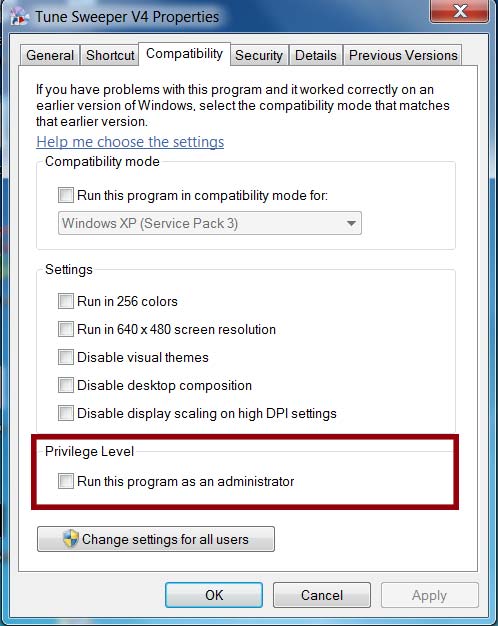 - Ensure that the files you are attempting to remove from your iTunes library are not items just stored on iCloud (tracks with the cloud symbol next to them) as Tune Sweeper will not be able to remove those items.

Publisher:
Wide Angle Software