How to add music on an external hard drive or USB drive to iTunes with Tune Sweeper
Last Updated : | Wide Angle Software
Tune Sweeper will detect music that is available on your computer, but is not included in your iTunes library and allows you to add this new music to iTunes. To do this, simply scan your iTunes library with Tune Sweeper and use the Not in iTunes tab in the software to add songs to iTunes from your computer.
If you find that the Not In iTunes feature in Tune Sweeper has not detected music on an external hard drive or USB drive, this may be due to the fact that these drives were not included in the Windows Search configuration. Tune Sweeper for PC uses the Windows Search service to find music on your computer. Therefore, Tune Sweeper can only search for music in locations that are included in the Windows search settings.
Please follow the steps below for details on how to add music on your external drive or USB drive to Windows Search:
Download Tune Sweeper Now
Add a drive / folder to search with Tune Sweeper
When using the "Not in iTunes" feature, if Tune Sweeper does not find your music on an external / USB drive, it is likely that the drive is not indexed by Windows. This will prevent Tune Sweeper from finding your music.
To resolve this, open Tune Sweeper > View > Preferences > Not in iTunes.
Here, click "Add folder". Navigate to your external or USB drive, then click OK.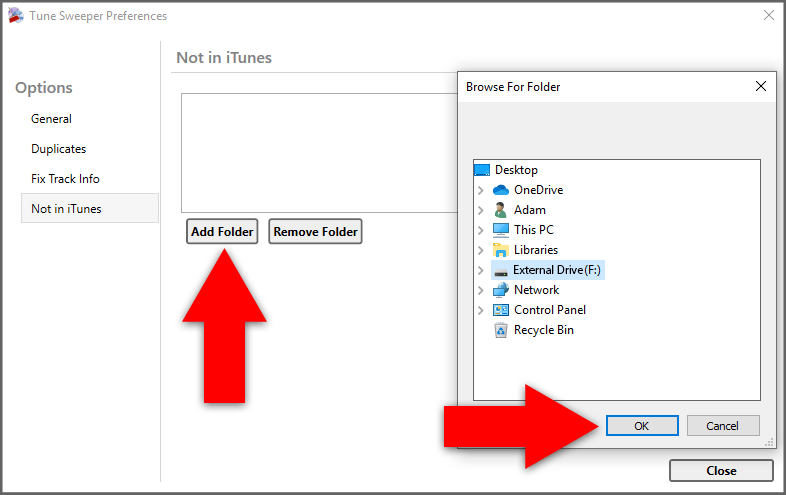 Now you can close preferences and run the "Not in iTunes" feature. Tune Sweeper should now return tracks found in your external drive.



Manually add drives to index using Windows
Alternatively, you can index your external drives in on Windows. This will also allow Tune Sweeper to find and scan files on the external drives.
Choose Start, immediately type index, and press Enter to select Indexing Options
Windows 7 shows you the Indexing Options dialog box.
Wait until you can leave your computer alone for a few hours. Indexing a big folder can take a long time.
Click the Modify button.
Windows shows you the Indexed Locations dialog box.
Click the checkboxes next to the drive you want to add.
When you're done, click OK.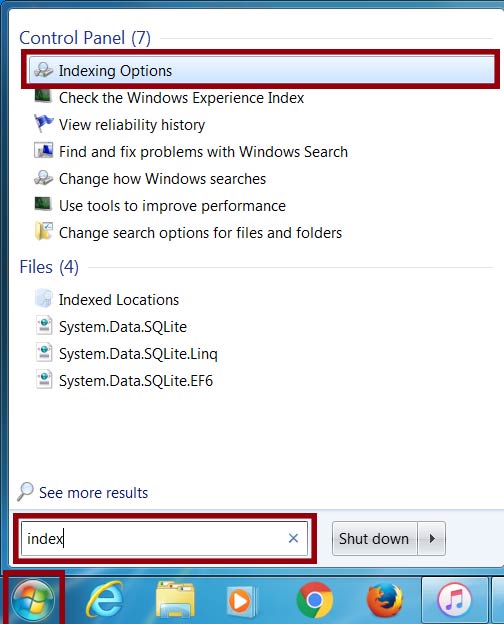 < Back to Tune Sweeper Support

Publisher:
Wide Angle Software