Tune Sweeper displays all my tracks as missing.
Last Updated : | Wide Angle Software
If Tune Sweeper is showing all of your tracks as missing (i.e. they are listed with exclamation marks next to them and all the tracks appear in the Missing Tracks list) please check the following:
If your music library is stored on a network drive or on an external USB drive please ensure that Finder (on a Mac) or Explorer (on a PC) can view and browse these files before starting Tune Sweeper.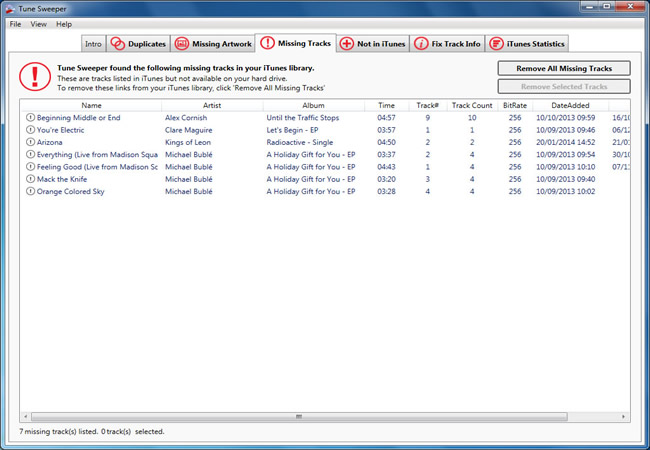 < Back to Tune Sweeper Support

Publisher:
Wide Angle Software