My iBackup Extractor activation code does not work.
Last Updated : | Wide Angle Software
Summary
If your iBackup Extractor activation code does not work, follow these steps...
Check that you are running the correct version of iBackup Extractor that matches your activation code.
Make sure that your copy of iBackup Extractor is updated to the latest release.
Use our registration lookup service to check that the code you have matches the code we have on our records.
Otherwise, you can contact us quoting the error that is displayed when activation fails.
Download iBackup Extractor here
Further Information
Download and install iBackup Extractor
First of all, please ensure that you have the correct version of iBackup Extractor installed on your computer.
If you purchased an older version in the iBackup Extractor series, you'll need to ensure you download your purchased version instead. To find out which version you have a license for, and for a direct download link for that version, please use our registration lookup service.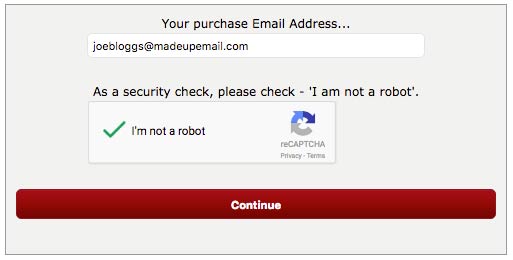 Activate iBackup Extractor license
If you have purchased iBackup Extractor from our website store, you will have received an activation code for your purchased license. You can use this code to activate your license and remove any demo limitations from the software to unlock the full version!
Check out our guide for details about how to activate iBackup Extractor on PC or Mac.
Activation codes for the latest in the iBackup Extractor series begin with BEXW (Windows) and BEMC (Mac).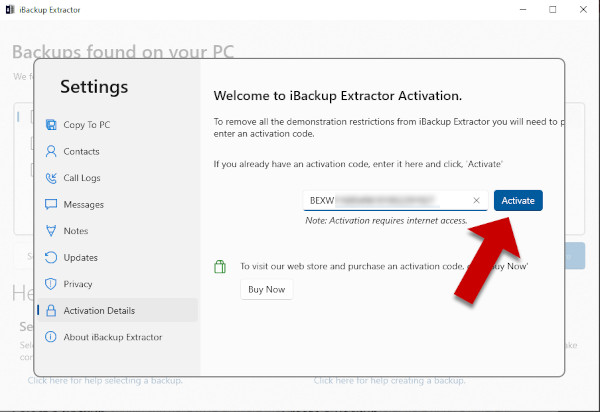 As our PC and Mac software are developed separately, you cannot use a Mac code on a PC, and vice versa.
Please note that iBackup Extractor 2 activation codes cannot be used to activate the latest version of iBackup Extractor, as this version of the software has since been discontinued.
< Back to iBackup Extractor Support

Publisher:
Wide Angle Software