My TouchCopy activation code does not work.





Average:

5

(

5

Votes).
Last Updated : | Wide Angle Software
Summary
If your TouchCopy activation code does not work, follow these steps...
Ensure that you are running the correct version of TouchCopy that matches your activation code.
Ensure that your copy of TouchCopy is updated to the latest release.
Use our free registration lookup service to ensure that the code you are trying matches with the code we have on our records.
If the problem continues to persist, contact the Wide Angle Software helpdesk quoting the error that is displayed when activation fails.
Download TouchCopy here
Further Information
Please ensure that you're using the latest TouchCopy version.
TouchCopy 16 activation codes start with TP16 or RP16 for PC, and TM16 or RM16 for Mac. If you purchased TouchCopy12, you can upgrade to TouchCopy16 with a 50% discount here.
For more information about TouchCopy activation codes and licences, check out Rental vs Lifetime Activation Codes.
TouchCopy 12 activation codes start with TP11 for PC and TM11 for Mac. If you purchased TouchCopy 11, you can update your software to TouchCopy 12 free of charge. The activation procedure requires that you are connected to the Internet while activation takes place. Also, check that no firewall software on your computer is blocking TouchCopy from accessing the Internet. If your problems persist, you may need to temporarily disable your firewall software while you register TouchCopy.
TouchCopy 09 registration keys for PC start with TCP9 and for Mac they start with TCM9. Registration keys for TouchCopy 09 will not work with TouchCopy 12.
Registration keys for TouchCopy 07 and iPodCopy will not work with the newer versions of TouchCopy. Also, activation codes are different for PC and Mac versions of TouchCopy.
If you cannot find your original registration code, you can retrieve your registration details for your products purchased from Wide Angle Software, based on your email address. Here you will also be able to download your originally purchased software.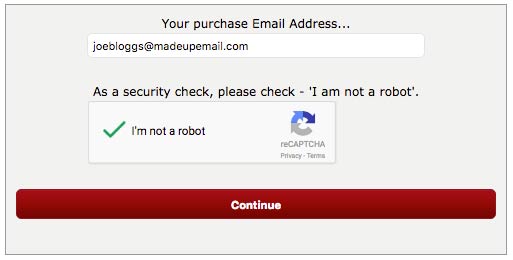 Publisher:
Wide Angle Software