How to download and install TouchCopy on a Windows PC.
Summary
Windows 10 and 11 Installation Instructions
The latest version of TouchCopy requires a PC running Windows 11, or Windows 10 (October 2018 Update or newer). If your PC is meeting these requirements, follow these steps to download and install TouchCopy...
Download TouchCopy installer from the download page below.
Open the TouchCopy installer on your PC.
Follow the displayed prompts to complete the installation.
Download TouchCopy for PC Now
Windows 7 and 8 installation Instructions
If your PC is running Windows 7, 8, or an older version of Windows 10, please download and install TouchCopy 16 as below. Both versions of the software have the same feature set.
Download TouchCopy 16 (64-bit Windows) >
Download TouchCopy 16 (32-bit Windows) >
Detailed Installation Instructions for Windows 10 and 11
Please download the newest version of TouchCopy as described in the summary.
1. Depending on the browser you are using; the progress of your download should be visible in your browser. For example on Chrome...

2. Once the download is complete, click the downloaded file to start the TouchCopy installer.

3. Alternatively, you can start the TouchCopy installer by double-clicking the downloaded installer package. Depending on your web browser, the installer will either have been downloaded to your Desktop or your Downloads folder. Double-click on the TouchCopy installer to start installation.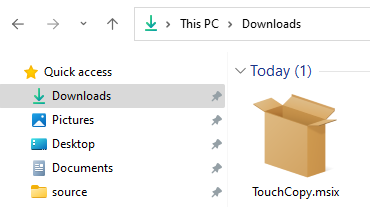 4. Work through the on screen prompts of the installer by clicking "Install".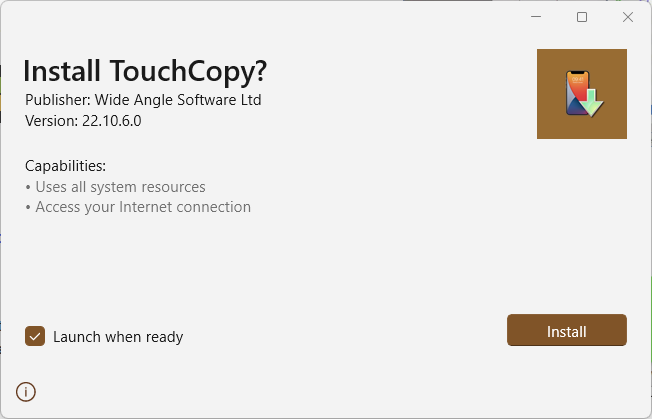 5. TouchCopy will install on your PC, once finished - it should run Automatically.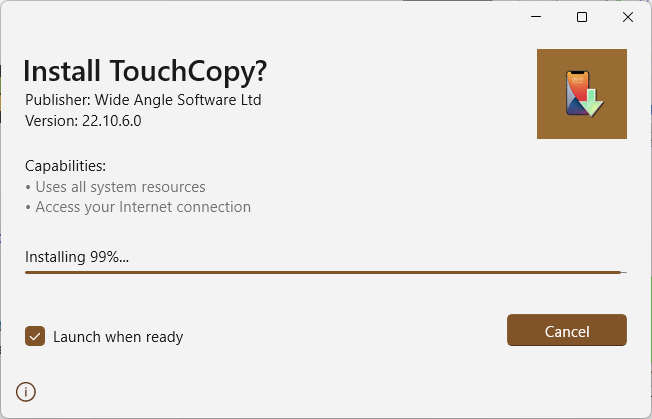 6. You can also launch TouchCopy from the Windows start menu or by searching "TouchCopy".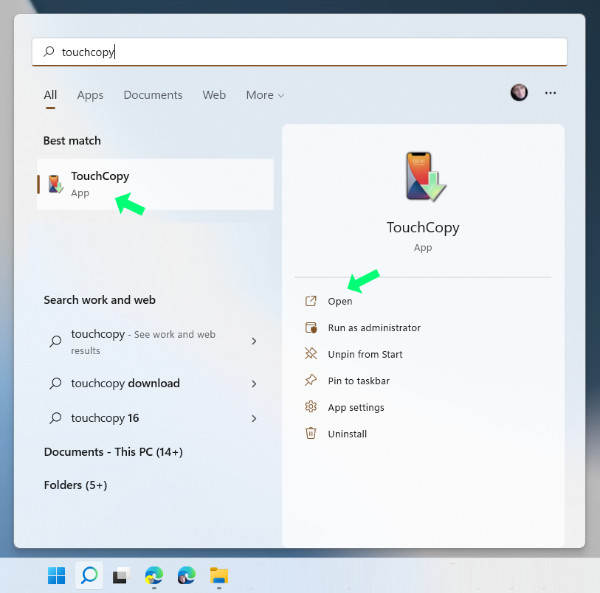 < Back to TouchCopy Support

Publisher:
Wide Angle Software

TouchCopy
Backup your iPhone, iPad and iPod media to your PC or Mac.
Learn more
Download