Does TouchCopy prevent iTunes auto-syncing my iPod?
TouchCopy will have fixed your iTunes preferences so that iTunes will not sync music or video with your iPod or iPhone while TouchCopy is running. This way, TouchCopy has ensured that iTunes will not erase your iPod and you will not lose music on your iPod. Any changes to your iTunes preferences are restored when you quit TouchCopy.
To be sure that your iPod, iPhone or iPad will not automatically sync with iTunes when you plug it in. You can open iTunes -> Preferences -> Devices -> check 'Prevent iPods, iPhones and iPads from syncing automatically'.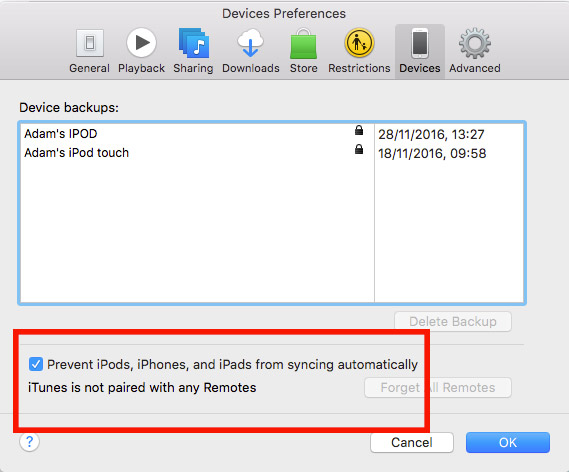 Please follow the TouchCopy tutorial in the order listed to ensure that TouchCopy works correctly for you.
If you're having issues with iTunes syncing with your iPod after using TouchCopy, please check our support article here.
Latest TouchCopy Update for PC
Latest TouchCopy Update for Mac
< Back to TouchCopy Support

Publisher:
Wide Angle Software