Can I use TouchCopy to add new music or delete music from my iPod?





Average:

4

(

8

Votes).
Last Updated : | Wide Angle Software
TouchCopy reads and displays the contents of your iPod and lets you copy your music, photos, etc from your iPod to your PC or Mac. TouchCopy doesn't let you add any new music or delete music from your iPod, as this functionality is already supported by iTunes. To download iTunes, please visit http://www.apple.com/itunes/download/
With TouchCopy, you can copy files like Music, Messages, Contacts and more from iPod, iPhone and iPad to your computer.
If you own an iPod Touch or an iPhone, you can use TouchCopy to enable disk use mode on your device. The disk use mode of TouchCopy lets you use your iPod Touch/iPhone as an external storage device, i.e. you can copy files between your iPod Touch/iPhone and your PC or Mac. You can only view these files when your iPod/iPhone is connected to a PC or Mac. For more details please see our user guide.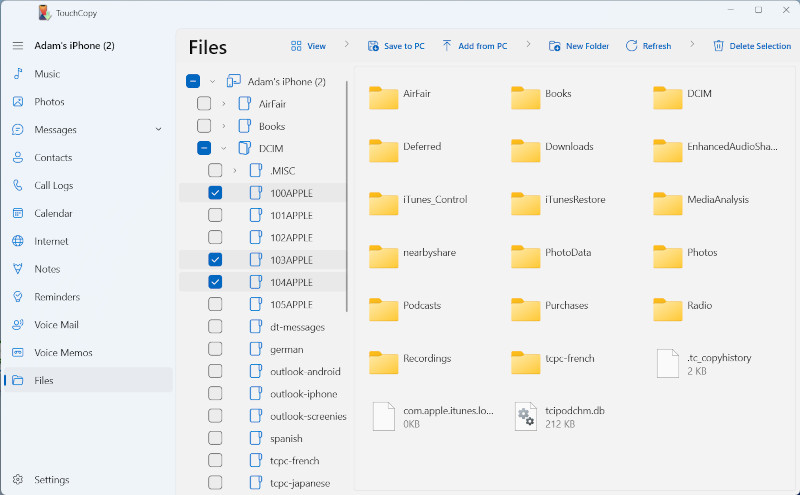 Download TouchCopy Now
Don't forget to like & share with your friends!

Publisher:
Wide Angle Software
Back to TouchCopy Support