I have successfully transferred files from my iPod using TouchCopy, but I'm unable to transfer any new music onto my iPod.




Average:

4.5

(

14

Votes).
Last Updated : | Wide Angle Software
Summary
To transfer new music to your iPod after transferring files from your iPod using iTunes, follow these steps...
In iTunes, ensure you have authorized your computer with your iTunes music store account.
Select your device and uncheck the option to "Manually manage music and video".
Ensure that the "Sync [category]" box is checked for each media type that you wish to transfer.
Download TouchCopy Now
Detailed Steps
Please ensure your computer is authorized with your iTunes music store account, otherwise you will not be able to transfer any purchased content to your iPod. In iTunes select Store->Authorize Computer... from the menu.
Also, check that your iPod is still set to automatically sync with your iTunes library having used TouchCopy. With your iPod connected to iTunes, navigate to the summary tab for your iPod.
Then scroll down the summary page to look for your iPod options to see if they are set as shown below...
If they are set as shown above, iTunes will not automatically update your iPod. You will need to set the options to their default settings as shown in the picture below...
Setting iTunes as above will ensure that your music and videos are automatically synced with iTunes. You can check this by clicking on the Music Tab in iTunes and ensuring that the "Sync music" box is checked. In addition to this, if you wish to sync your Podcasts, Games and Contacts, click on the relevant tab in iTunes, check the "Sync" box, and then click on the Sync button at the bottom of the screen.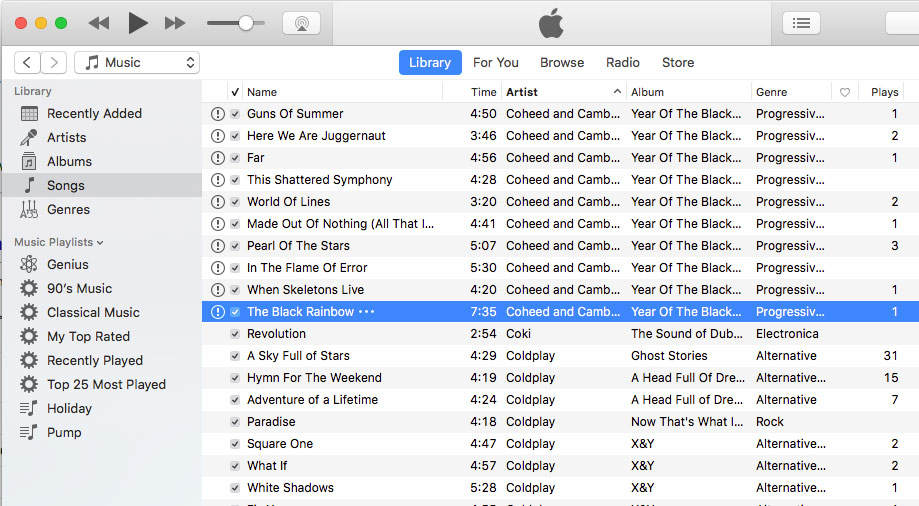 Publisher:
Wide Angle Software