Play, Manage and Copy your Android Music Library.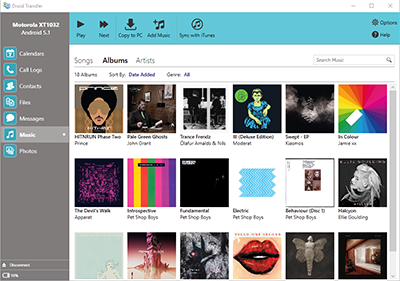 Use Droid Transfer to copy music from your Android Phone to your Computer.
Add music to your Android device from your PC. You can also transfer music from your iTunes library to your Android phone using Droid Transfer.
Sync iTunes with your Android device. Perfect if your moving from an iPhone to an Android Phone and want to retain your mobile music library! More Details
View your music collection stored on your Android Phone and wirelessly stream it through your PC.
Droid Transfer has a rich, modern user interface to let you browse and play the music content stored on your Android Device with ease.