Introduction
If you would like to transfer your music from your phone to your computer or laptop, look no further. Whether you want to transfer music from an Android phone or an iPhone, this article will guide you through.
Quickly jump to your specific transfer situation:
Transferring music from Android phone to computer
You can transfer music from your Android phone by using your USB cable. Here's how:
Connect your Android phone to your computer using your USB cable.
Make sure the device is unlocked. You may also be asked what type of connection you would like to do with your device. Select "File Transfer" or similar.
Find your device on your computer using File Explorer > My Computer.
Navigate to your device's Internal Storage, and find the Music folder.
You can right-click > Copy this folder, or selected contents, and paste them to a local location on your computer (such as a new folder on your Desktop).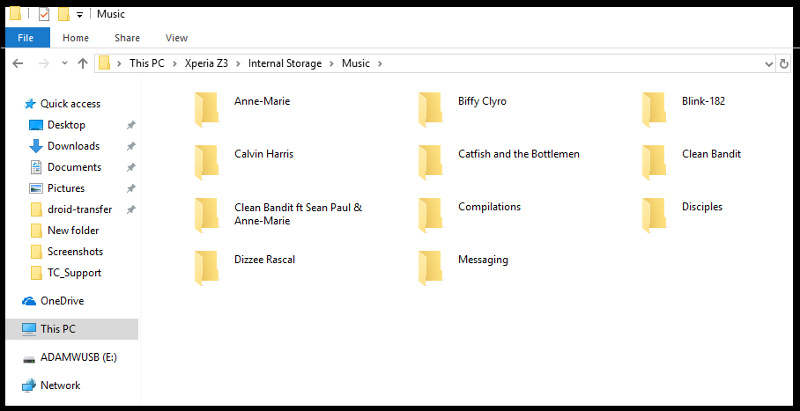 Transferring more from Android phone to computer
If you need to transfer lots of data such as music, messages, photos, contacts and more, you may want to consider Droid Transfer:
Download Droid Transfer on your PC and run it.
Get the Transfer Companion App on your Android phone.
Scan the Droid Transfer QR code with the Transfer Companion App.
The computer and phone are now linked. Select the music that you'd like to transfer, and hit "Copy to PC"!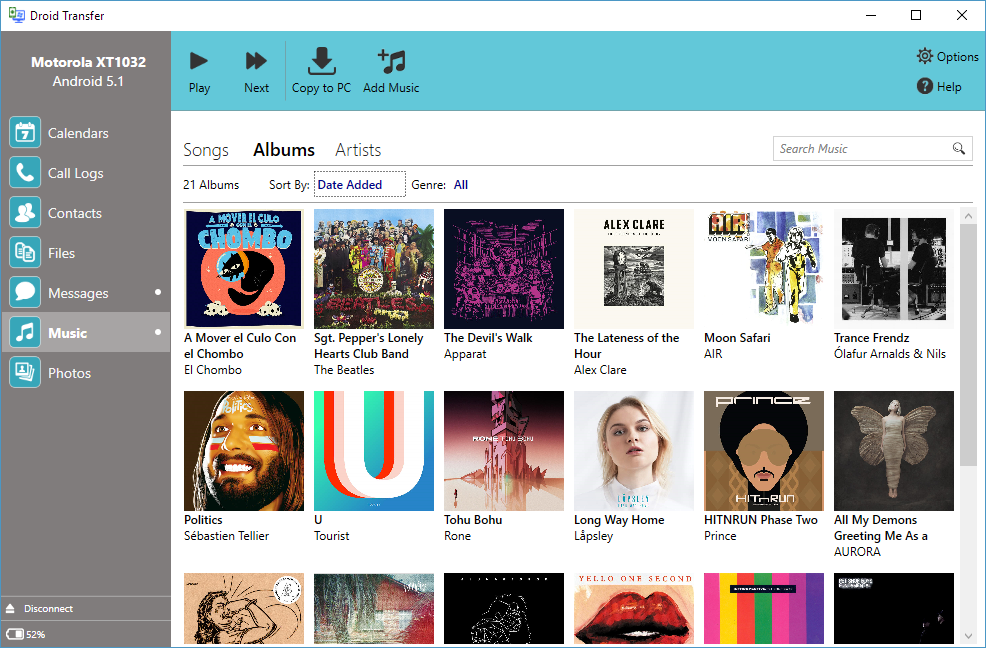 Transferring music from iPhone to computer
Transferring music and other data from iPhone to your computer is not so easy. iTunes enforces restrictions which prevent the transfer of non-purchased music, and other data from your iPhone to your computer. For this reason, we recommend using TouchCopy for any transfer of data from iPhone to computer.
Download and install TouchCopy on your PC or Mac
Run TouchCopy and connect your iPhone, iPad or iPod.
Select the songs and playlists you wish to copy. You can select multiple tracks and playlists by shift-clicking or CTRL-Clicking them in TouchCopy.
Click "Copy to PC/Mac" in TouchCopy, or click "Copy to iTunes" to add the music directly to your iTunes library.