Introduction
So, you are looking to make the change from iPhone to Android. Android is the most popular mobile OS (operating system) worldwide (Source: Statcounter 2020), so it is only natural for you to be curious and ditch the iPhone for a while at least.
One of the biggest questions we are asked is how to transfer data from iPhone to Android.
Whatever your reasons for switching, this guide will show you how to easily transfer everything from your iPhone to your new Android phone.
For each different section, we will take a look at a couple of different ways to transfer data from iPhone to Android- first of all being a comprehensive tool which makes quick and easy work of data transfer from your iPhone - TouchCopy. You can try out the TouchCopy software free, allowing you to transfer up to 100 music tracks from your iPhone.

Buy TouchCopy now
Jump straight to:
Step 1: Manufacturer apps
Before we dive into how to transfer different types of data from iPhone to Android, you may be able to benefit from an app provided by the manufacturer of your new Android phone.
An example of such an app is Samsung Smart Switch. Depending on the transfer method you use, you can transfer Contacts, Schedule, Messages, Notes, Call history, Bookmarks, Music, Video and more!
This is a great method if you don't have access to a computer, because you can transfer data direct from iPhone to Android!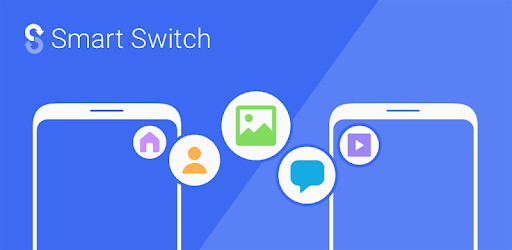 There are 2 ways use this free app to transfer data from your iPhone to a Samsung Galaxy device:
iCloud - After syncing your iPhone data with iCloud, you can transfer it to your Android using Smart Switch.
Note that this method will not transfer Messages or iTunes Music and Videos.
USB cable - You can directly connect your iPhone and Android using your iOS cable and a MicroUSB to USB adapter. With this connection made, open Smart Switch on your Android and transfer data from your iPhone.
Using this method, you can transfer even transfer Messages, Music and Videos (Music and videos can only be transferred if they are not DRM protected).
Check out Samsung's page for a full guide on how to perform transfers using Smart Switch >
Similar apps are available for other devices, such as the Xperia transfer Mobile app for Sony Xperia devices, or Phone Clone for Huawei devices.
Unfortunately, some manufacturers (such as Xiaomi) do not provide such an app.
Note that you won't be able to choose exactly what to transfer, which may mean clogging up your new device with unnecessary data. If you want full control over what is transferred, or the manufacturer of your device does not provide a switching app, follow the other steps in this guide.

Publisher:
Wide Angle Software