How to Transfer Video from iPhone to PC





Average:

5

(

7

Votes).
Last Updated : | Wide Angle Software

To transfer video from iPhone to PC, follow these steps...
Ensure you're using the latest version of TouchCopy.
Connect your iPhone to your computer via the USB cable.
In TouchCopy, click on the "Photos" tab.
Select the videos you wish to save to your computer and click "Copy Photos" in TouchCopy.
You can download the latest version of TouchCopy below:
Download TouchCopy Now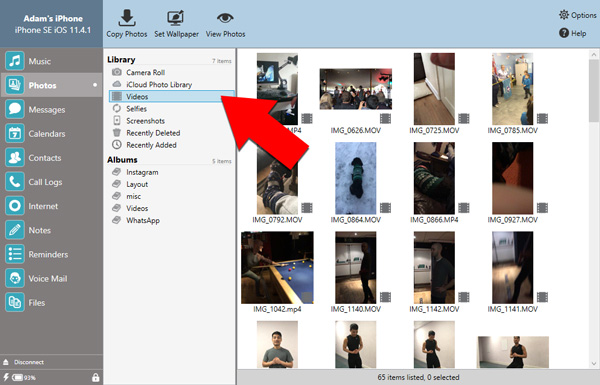 More Information
As well as copying photos and albums from your iPhone, TouchCopy can even transfer videos from iPhone to PC or Mac.
To find this function, navigate to the 'Photos' section in TouchCopy. This is where all camera-related items are stored. Here, you'll find a 'Videos' header. If you click the header, you'll see a list of all videos stored on your iPhone.
Click a video to select it, or select multiple videos by Ctrl-clicking them. Once your selection is made, click 'Copy Photos'.
Choose the location on your computer to save the videos to, then hit 'OK' to start copying!