Welcome - Introduction to Tune Sweeper
Tune Sweeper cleans your iTunes and Music App library by scanning for and removing any duplicate tracks which may be present. Removing duplicate tracks from iTunes and Music keeps your music collection tidy and also saves disk space.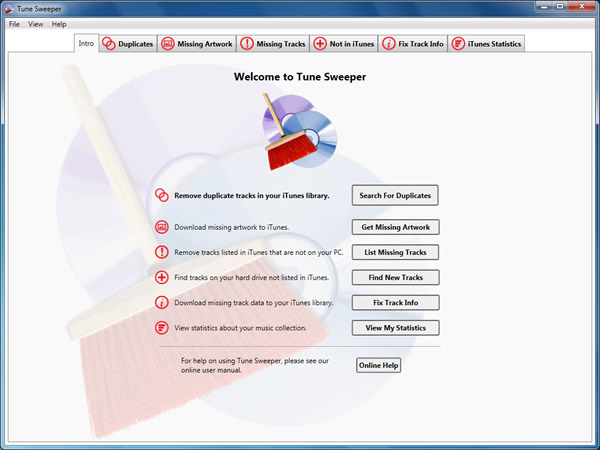 Tune Sweeper 4 also has other tools to help maintain your iTunes and Music library and keep it organized. This functionality includes:
To get started with Tune Sweeper now, go to the quick start page.
If you require further information or guidance on a specific feature, please go to the page associated with that feature.