Contact Transfer - User Guide
Welcome to the Contact Transfer User manual.
The pages in the guide will show you how to connect with the software and how to use each of its features.
With Contact Transfer you can transfer contacts seamlessly between Android devices, iOS devices (iPhone, iPad, iPod) and Windows PCs. You can also manage contacts on your mobile devices by editing, creating, and deleting contacts on your Android or iOS device.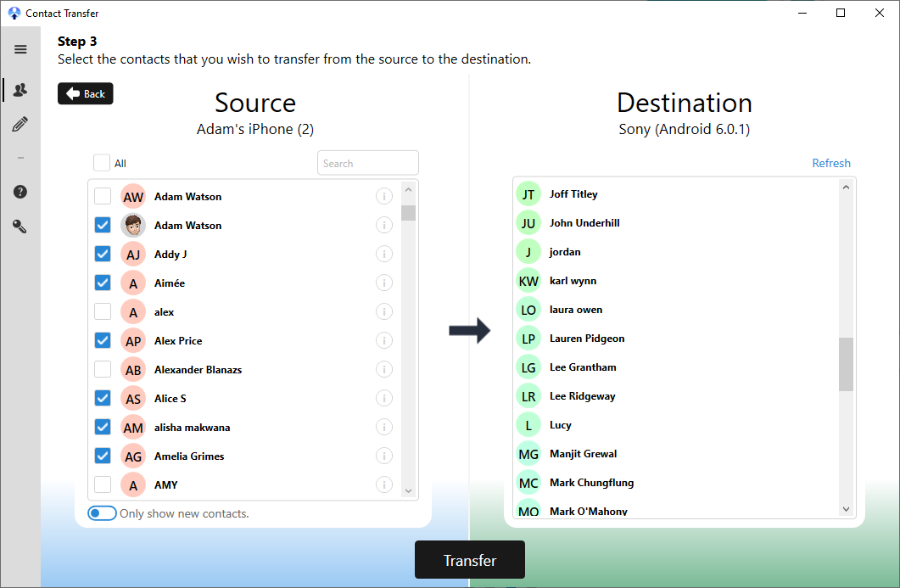 Try the Contact Transfer free demo to get a feel for the program, or purchase a full licence to use the software without limitation.
If you have purchased a licence, you can activate Contact Transfer to unlock its full potential and remove any demo limitations.