How to recover Smart and Genius playlists from iPod or iPhone?
Summary
To recover smart or genius playlists from your iPod, iPhone or iPad, follow these steps...
Download and install TouchCopy.
Connect your iPod or iPhone to your computer via the USB cable.
Select the playlist you wish to copy and then click either "Copy to iTunes" or "Copy to PC". (TouchCopy will copy the playlist as a normal playlist).
If you have not done so already, you can download TouchCopy from here:
Download TouchCopy For PC
Download TouchCopy For Mac
Further Information
Smart playlists are dynamic playlists in iTunes, which are updated based on a set of rules which you can define. For example, you can create a playlists which only contains 4* and 5* rated songs. This will be updated every time you rate a new song in iTunes. To create a Smart playlist in iTunes, select File->New->Smart playlist and define a set of rules you'd like to use for your Smart playlist.
Smart playlists and Genius playlists are not stored inside your iPod or iPhone but within iTunes. iTunes decides which songs it should add to your iPod's or iPhone's smart and genius playlists. Your device will contain these playlists, but as ordinary playlists.
Therefore when you use TouchCopy to transfer smart and genius playlists from your iPhone and iPod to iTunes, they will be copied as ordinary playlists.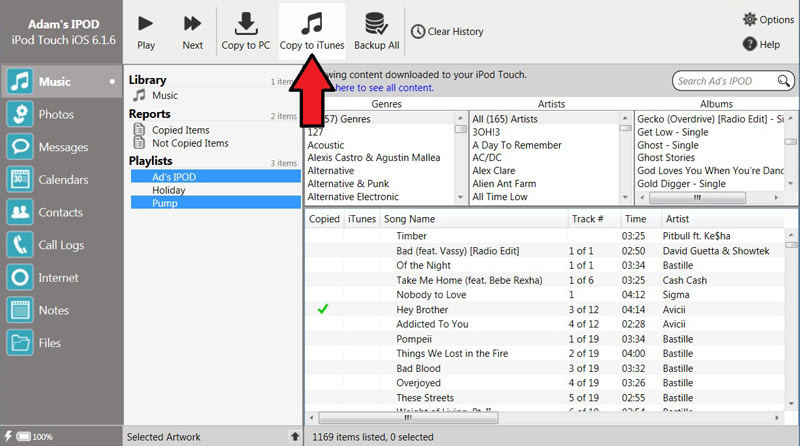 < Back to TouchCopy Support

Publisher:
Wide Angle Software