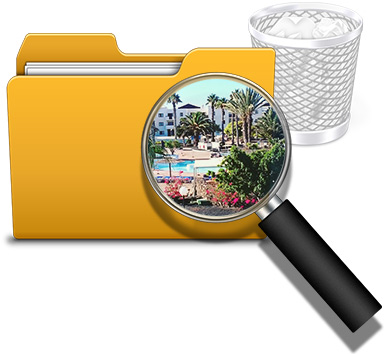 Duplicate Photo Finder and Remover
Duplicate Sweeper can easily locate and remove duplicate photos and images on your computer. It can clean up years of duplicated photos in no time at all, allowing for more computer disk space for your new photos! Duplicate Sweeper is agile, simple and completely safe to use.
If you have multiple copies of photos you've taken, cluttering up your computer, use Duplicate Sweeper to find and remove the duplicates, regardless of whether or not they are saved with the same file name.
Step 1 - Download and install Duplicate Sweeper free trial download on your computer...
Duplicate Sweeper is available as a free download for Windows and Mac. The free download version will scan your computer for duplicate photos and other file types completely free of charge.