Transfer music from Android to Android using iTunes
Launch Droid Transfer on your PC.
Connect your Android Device using the steps shown in our Start Guide.
Click "Music" in the features listed in Droid Transfer.
Use the "Sync iTunes" option to copy tracks from your Android to iTunes.
Disconnect the first Android device, and connect the second.
Use "Sync iTunes" again, this time to copy tracks from iTunes to your new Android.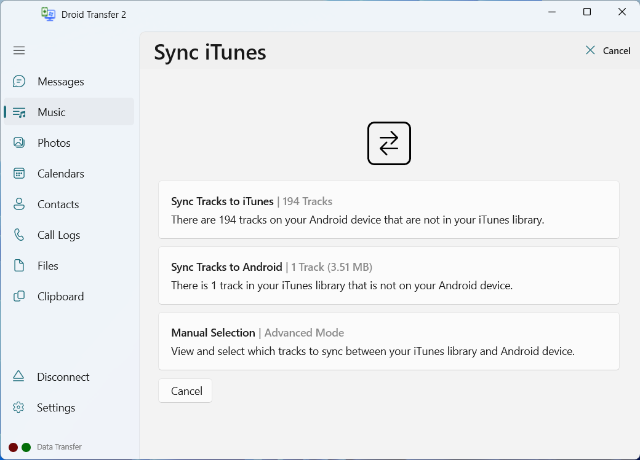 By default, the "Sync iTunes" option will open in Simple Mode. This means that you can simply choose to copy all tracks from Android that are missing from iTunes, or all iTunes tracks which are missing from the connected Android device. If you only want certain tracks to be copied, you can switch to Advanced Mode to make specific selections.