Song Buddy - Homepage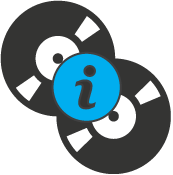 Song Buddy is your own personal music guide. With Song Buddy you can quickly look up profiles of the artist you're currently listening to, browse their photos, listen to samples of their albums, find out when and where they're playing concerts and much more.
Furthermore, Song Buddy enables you to search for artists by name, as well as suggesting similar artists to those that you're listening too - helping you to discover your next big thing - your next favorite artist.
Song Buddy sits in your desktops Notification Center and has tight integration to the iTunes music store. You can quickly discover and preview new music with Song Buddy by your side!
It's completely free - no sign ups or user accounts are required!
Desktop App
Mobile App
Download for your iPhone, iPad or iPod Touch...

Song Buddy Requirements
Song Buddy for PC requires Windows 10, Windows 8, Windows 8.1, Windows 7 or Windows Vista.
Song Buddy for Mac requires OSX 10.8 or higher.
Song Buddy for iOS will run on any iOS device (iPhone, iPad or iPod Touch) running iOS 6, 7, 8 or iOS 9.
Song Buddy Reviews
"Song Buddy is a superb app which always keeps you updated. It's an immense tool that helps you to search new music." - diyappreview.com
"Song Buddy proves to be a useful and steady solution when it comes to displaying information about the currently playing artist, along with Facebook or Twitter profiles and YouTube channels.." - softpedia.com