We're incredibly proud to celebrate the 15th birthday of Wide Angle Software, thank you for helping us achieve this amazing milestone anniversary!
A new year and the passion remains! We're eager to improve our current products, develop new software and most importantly, help you get the most out of our software and apps through the efforts of our amazing developers and customer support agents.
Thanks also to all of you who took the time to write us a review on TrustPilot, it really helps us to understand your needs, and to tailor our software to best help you.
If you haven't already, make sure you also follow us on our social media channels using the icons at the bottom of the page. We use these channels to share lots of important and exciting information with you, through media like blog posts, images and videos.
Our Journey
Wide Angle Software was founded in January 2006 with our first product iPodCopy, which helped our early customers retrieve music from their iPods.
We rebranded iPodCopy to TouchCopy in 2007, following the release of the iPhone and iPod Touch. Over the years, TouchCopy has had countless updates and enhancements, adding compatibility with new iOS devices and iTunes releases and the ability to backup other media, such as photos, SMS and contacts.
Many products followed, including our iTunes duplicate cleaner Tune Sweeper in 2011, iBackup Extractor in 2012, Music Tag in 2013 and Duplicate Sweeper in 2014.
We ventured into the iOS and Android app space with the development of our House Inspector app in 2016, while 2017 brought our PDF converter software.
In 2018 we released Droid Transfer which enables management and transfer of content between Android phones and PCs, including backup of music, SMS, photos, contacts and calendars. We are continuing to develop and improve the app based on user feedback and hope it will provide a one stop management, syncing and backup tool for Android phones!
Throughout 2019, a lot of love was shown to our TouchCopy and Droid Transfer apps. Before the releases of macOS Catalina and iOS 13, there was a lot of work to be done to provide compatibility with the new software. The hard work paid off and we were able to provide seamless compatibility in TouchCopy for when Apple released the new versions.
We also added new features to our apps so that our users have more control over their media management. Prime examples of this are the new music sync features in Droid Transfer. "Sync Folder" and "Sync iTunes" provide the tools that users need to share music between their Android phone and computer. This is particularly handy as iTunes does not support Android devices... but you can sync iTunes with Android with Droid Transfer!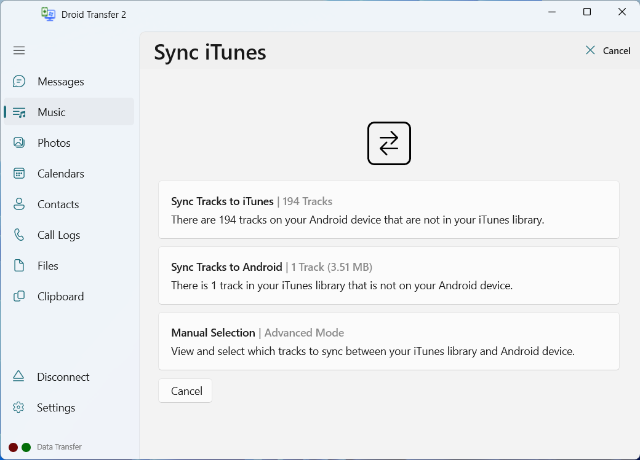 2020 was a crazy and unpredictable year for the world. But thanks to the support of all our customers, we were able to shift to working for home and continue to develop our existing apps as well as releasing a brand-new app - Contact Transfer!
Contact Transfer is an app specifically for Windows 10 PCs which is an all-in-one contact management solution. We identified that many people have troubles transferring contacts between Android, iPhone and PC, so this app is designed to alleviate this problem and provide an effortless way to manage all your device's contacts from the comfort of your PC.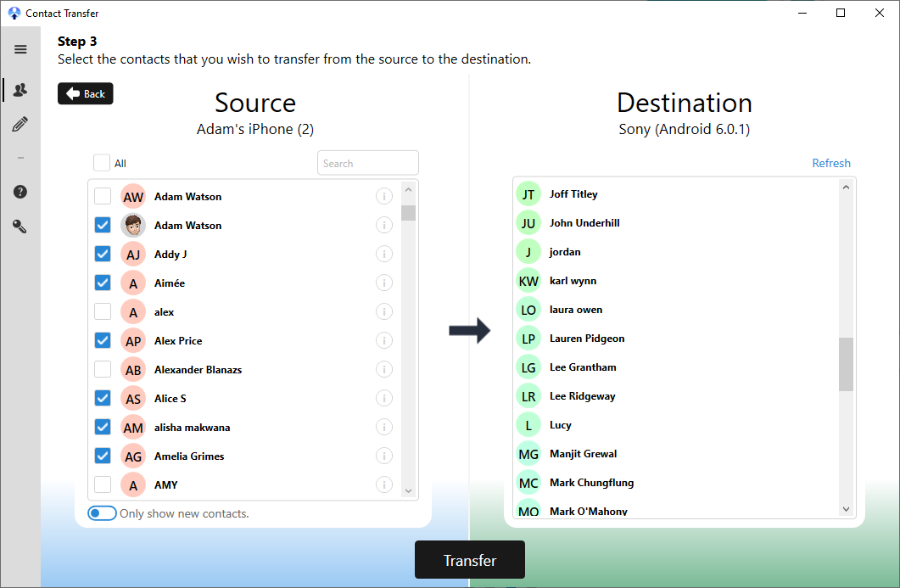 It's been a long journey, thank you for being there with us over the years. We're delighted to still be here and to be able to support you all by improving our existing products and developing new software. Here's to the next 15 years!