Backup your iPhone or Android over the holidays
Last Updated : | Author: Wide Angle Software Dev Team

The Holiday Season is upon us, we hope you're ready for the season of gifts, food and festivities! The team at Wide Angle Software wish you all a very Happy Thanksgiving, have a wonderful time with friends and family.
Why not take the opportunity to check all your iPhone and Android content is fully backed up over the holidays? Whether you've received a new device as a gift, or you've treated yourself, our software can make the switch from one to the other pain-free!
Our Droid Transfer software is all you need to manage your files between your Android and PC. Save or print text messages, back up photos, sync music and more!
Whereas our TouchCopy software can back up your iPhone more comprehensively than iTunes or iCloud, as it will also transfer your iTunes synced content such as music and playlists from your iPhone to your computer. You may also wish to cleanup your iTunes library of duplicate songs and fix any incorrect track info - our Tune Sweeper software can help with this!
Black Friday Sale
In the spirit of special offers, we'd like to offer our customers 20% off all of our software titles. The sale starts today and spans to November 30th 2021, which allows you enough time to try out our free trial download before committing to a (discounted) purchase.
For access to this limited time offer, you can go to our secure and trusted third-party reseller FastSpring here:
https://wideangle.onfastspring.com/
On this page select the products you like and click on "Enter Promotional Code" under the Total. Here, please enter the Coupon Code: BLACK
Next to the coupon code, click the Apply button to apply your 20% discount to your order!
Go to the Store!
Available Software
Wide Angle software develop various tools, but we specialize in media management applications for Windows, Mac and mobile devices such as iPhone, iPod, iPad and Android. Here are a few of our most popular programs.
Droid Transfer - Copy your Messages, Contacts, Photos and more from your Android to PC. You can even sync your music with iTunes!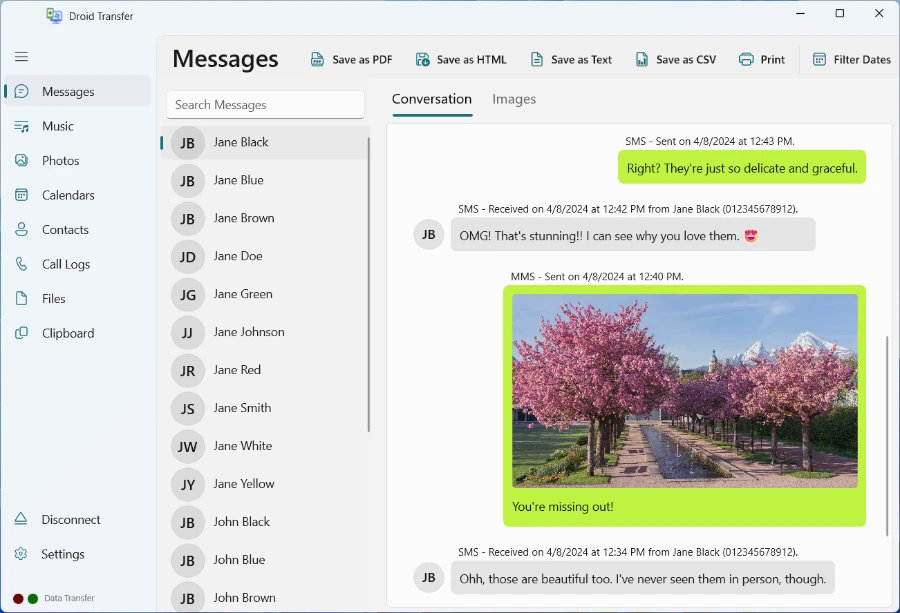 TouchCopy - Transfer your Music, Photos, Messages and much more from your iPod, iPhone or iPad to iTunes on your PC or Mac.
Tune Sweeper - Quickly and easily find and delete duplicate songs in iTunes and automatically fix incorrect track info. Available for Mac and PC.

iBackup Extractor - Retrieve iPhone contacts, photos, SMS and more from your iTunes backups. Available for Mac and PC.

The Wide Angle Software Promise
Here at Wide Angle Software we are constantly striving to provide the best software and the best experience for our customers.
For this reason, we offer:
In case you run into any issues, questions or recommendations, we have a friendly support team who are there to help.
A one time payment, no hidden fees, no subscriptions. No Spyware, no adware, no viruses.
A 30-day Money-Back Guarantee. If you're not completely satisfied with your purchase, we'll provide a complete refund for you up to 30 days after your purchase.
Don't forget to like & share with your friends!