Free Download Limitations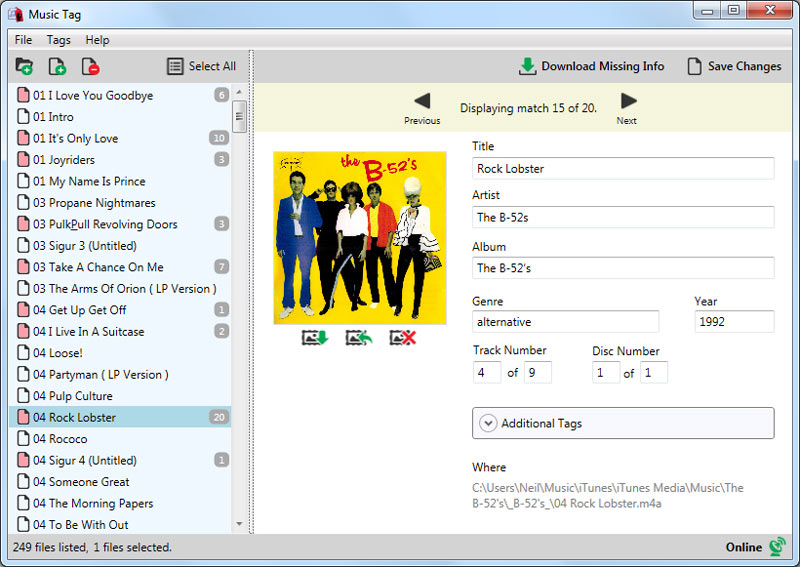 Please find below the limitations upon the trial version of Music Tag:
The trial allows you to download album art and track info for any number of music files.
The trial will only save the music information to one of your music files per run of Music Tag.
Fully registered software will remove these limitations and can save music information to all files. Music Tag is fully registered when it has been activated with a purchased activation code.