Free Download Limitations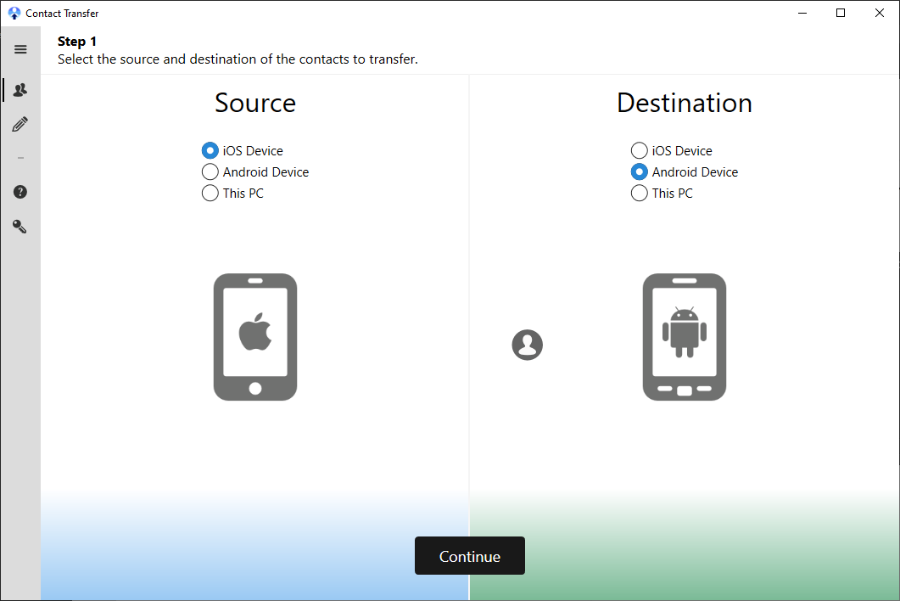 Please find below the limitations upon the trial version of Contact Transfer:
Transfers: Contact transfers are limited to a maximum of 5 contacts.
Adding & Editing: Adding new contacts, saving edits to existing contacts and deleting contacts are not available in the free demo.
All limitations are removed in the registered version of Contact Transfer.
Fully registered software will run indefinitely and can be used with an unlimited number of mobile devices (iPhones and Androids). Contact Transfer is fully registered when it has been activated with a purchased activation code.