Can TouchCopy play and copy songs, videos and movies purchased from the iTunes store?





Average:

5

(

2

Votes).
Last Updated : | Wide Angle Software
Summary
To play and copy songs, videos and movies purchased from the iTunes store, follow these steps...
Download and install TouchCopy.
Connect your iPod or iPhone to your computer via the USB cable.
Select a track and then click the play button to play the media.
Click "Copy to iTunes" or "Copy to PC" to copy the content.
If you have not done so already, you can download TouchCopy below:
Download TouchCopy Now
Further Information
Please see our user manual pages for more information on how to play and copy music.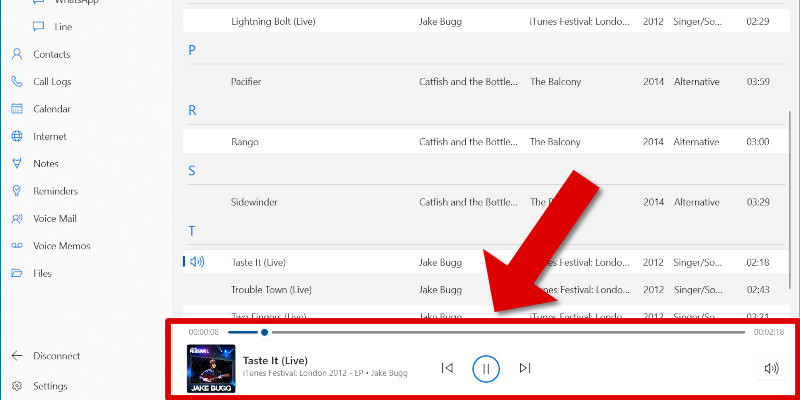 TouchCopy will highlight songs that are protected by Digital Rights Management (DRM) with a lock icon. TouchCopy will still copy these files but you can only play them if you have the correct rights to do so. These are songs that you will have purchased on the iTunes music store.
Please ensure your computer is authorized with your iTunes music store account before transfering your music back into your iPod.
In iTunes select Store->Authorize Computer... from the menu. Then please use iTunes to re-sync your iPod.
TouchCopy cannot play video that has been purchased via the iTunes store. This is a technical restriction from Apple.
However, TouchCopy can still copy these files to your computer or to iTunes. Once they are there, you can use Quicktime or iTunes to view these movies.
Don't forget to like & share with your friends!

Publisher:
Wide Angle Software
Any questions? Contact our friendly support staff at
Back to TouchCopy Support